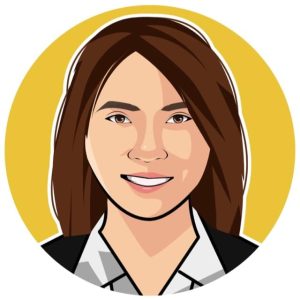 Andrea is a content writer at Pearl Lemon Group and is based in Manila, Philippines. She is under the content writing team and she writes content for the web. Andrea's journey as a content writer began during her college years, where she discovered her love for words and storytelling. She is a content writer who brings creativity, professionalism, and a wealth of knowledge to every project she undertakes.
Andrea's writing style is characterized by her ability to create a connection with readers through storytelling and relatable narratives. She understands the importance of writing in a conversational tone while maintaining professionalism and credibility. Her content is always meticulously crafted, with a strong focus on grammar, clarity, and readability. She is also open to more learnings and knowledge that can help her to connect more to the readers, conduct in-depth research, and produce engaging content.
Outside Pearl Lemon, Andrea enjoys editing photos (specifically publication materials and concert freebies) and videos. Aside from editing, Andrea also loves to watch series and dramas (mostly Korean, Chinese, and Thai) and she is a big fan of KPOP groups like NCT, WAYV, AESPA and many more. She collects KPOP merchandise and whenever she has the chance, she watches KPOP concerts here in the Philippines.
When she's not immersed in the world of words and during her free time, Andrea loves to play with her dogs and her brother's cat. She also plays guitar and ukulele and most of the time she only sleeps for the whole day and when she has spare time, she visits some museums and other historical places.