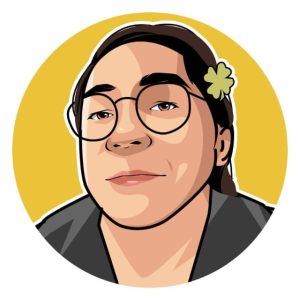 Darius, a resident of the Philippines, is an integral member of the game development department at Pearl Lemon. Serving as Pearl Lemon Games' dedicated streamer, he has been actively contributing to the team for nearly 6 months. While his primary role lies within the Game Development team, Darius's responsibilities extend beyond a single department. In addition to his regular streaming sessions, he also engages in video editing, content creation, and manages social media accounts. Although he juggles various tasks, these four aspects constitute his core contributions to the company.
Passionate about gaming, Darius aspires to build a successful career in the field of game development. Despite being a college student with a demanding schedule, he devotes himself wholeheartedly to his responsibilities, ensuring that he delivers top-notch work. Balancing multiple responsibilities is a challenging endeavor, and while he occasionally encounters setbacks, Darius views each day as an opportunity to refine his time management skills. When faced with self-doubt due to occasional failures, he reminds himself that his resilience and perseverance have enabled him to overcome obstacles and continue moving forward.
At only 19 years old, soon turning 20, Darius acknowledges that significant personal growth can occur during one's teenage years. This period of his life has allowed him to acquire essential skills such as effective communication, rapport building, and collaboration, making him a valuable asset to his team. Pearl Lemon has played a significant role in his development, helping him cultivate new skills. When he initially started his job, he struggled with social interactions and public speaking. However, with time and experience, Darius has emerged from his shell, gaining confidence to actively contribute and share his insights during team calls.
Beyond his role as a streamer, Darius possesses expertise and interests in other areas. Notably, he achieved a remarkable feat in 2020 by winning a national autocad competition that encompassed schools from all regions of the Philippines. Known as the national festival of talents, the competition involved multiple stages of regional and divisional contests before reaching the national level. Representing the national capital region, Darius's proficiency in autocad and knowledge of architecture serve as additional strengths within his skill set.
Nevertheless, Darius considers gaming to be his greatest passion and hobby. While he may not have won a national title in any games, he has competed competitively and secured victories in local tournaments within his town. As the captain of his own team, he cherishes the challenging grind and discipline required to excel in gaming. The joy derived from striving to become a proficient player surpasses any other pursuit in his life.
With his unwavering passion, acquired skills, and disciplined approach, Darius hopes to contribute to the growth and success of Pearl Lemon Games. His talents are evident to his stream viewers, who marvel at his impressive gameplay. Beyond personal accomplishments, Darius aims to achieve positive outcomes that benefit the company as a whole.