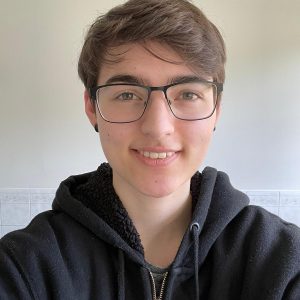 Dash is a full-time content writer, having previously interned with Pearl Lemon. Dash's primary role involves creating guest blogs for the company, while also assisting in various other writing areas as needed.
Dash's work revolves around crafting diverse guest blogs tailored to specific client requirements, including keywords, links, word counts, and other criteria. This entails conducting thorough research to understand client preferences, decipher the meaning of keywords, and address relevant questions while maintaining alignment with the specific niche.
During periods when guest blog assignments are less frequent, Dash actively supports the SEO team by assisting with blogs, preview descriptions, and other minor tasks. Dash values the opportunity to interact with the talented individuals at Pearl Lemon and willingly lend their expertise whenever possible.
Within the guest blog team, Dash collaborates with two colleagues named Nat and Mic. When schedules align, regular meetings are held to catch up, exchange writing techniques, discuss improvements, and engage in fruitful discussions.
Nat assumes the role of the team's leader and played a pivotal role in the initial stages when Dash and Nat were solely responsible for guest blog projects. Handling a surge of guest blogs at the end of each month proved challenging, but Dash considers himself fortunate to work with Nat, who consistently maintains a level-headed and genuinely kind approach. The collaboration with Nat is a source of gratitude for Dash.
Mic joined the team later on and quickly proved to be an invaluable asset. Despite being relatively new to the company, Mic demonstrates a quick learning ability and possesses extensive experience in writing and grammar. Dash appreciates Mic's exceptional talent and contribution to the team, as their presence significantly eases the workload and enhances overall efficiency. Without Mic's contributions, meeting deadlines would be considerably more challenging.
During their leisure time and weekends, Dash enjoys gaming with friends and his partner, as well as watching movies and TV shows. Dash has a particular interest in games such as Destiny 2, Borderlands, Minecraft, MW2, and Roblox, expressing excitement for the finished product that the gaming team has been working on. When it comes to movies, Dash is an avid fan of Marvel and DC, gravitating toward those genres during their time off. Dash also has an affinity for mystery and occasionally indulges in romance movies.
Additionally, Dash takes on pet-sitting jobs as a part-time endeavor. Dogs hold a special place in their heart due to their loyalty, trustworthiness, and affectionate nature. Dash finds it easier to connect with dogs compared to most humans. Apart from pet sitting, Dash occasionally engages in singing or indulges in artistic pursuits when time permits.