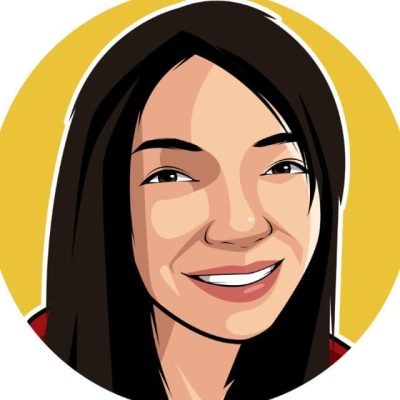 Frances Abbie G. Aquino is a Virtual Assistant at Pearl Lemon. She lives in the Philippines. Frances is turning 24 as she was born on December 18, 1999. To be honest, she has no idea about the actual work of a virtual assistant, but she always hears about it, especially when the pandemic caused by Covid-19 was just starting, since most of it is just work from home.
Applying here was a roller coaster ride as she was full of anxiety and doubts about herself since this is the first job she will have in case she gets hired. She was so happy when they told her that she passed the training, and she can't explain what she really feels at that moment. Frances promised herself that she would really cherish this opportunity as it is her first job, and she doesn't want to fail the company.
As a virtual assistant, her tasks are all-around. Sometimes, the other teams ask for help from her, such as editing transcripts, and sometimes, they ask for help with things they need to research and edit websites. But she mainly focuses more on emails and data entries, wherein they also launch campaigns, do data cleanings, send follow-up emails for the prospects of their clients, do reporting, etc. She never heard of SEO and lead generation before, and even though she heard of them, she still doesn't have any idea about them as she mentioned earlier, she doesn't have any work experience at all, and this is just her first job.
Thanks to Pearl Lemon, she learned many things that are essential not just in this field of work but also in real life. Frances is grateful to the owner, Deepak Shukla, for constantly pushing her to be more productive and indispensable. She's not a tech-savvy person, but because of her job, she learned how to work smart and learned easier ways to do things using the tools that they use in Pearl Lemon.
She discovered something new about herself. Frances pushed her limits to test her capabilities and will continue pushing herself for more improvement, which will help her today and in the future. There will always be pressure and constant doubts about what she can do, but she will accept it with all her might as it will help her boost her skills and knowledge with things she's not good at.
Outside of work, she loves to watch random series such as K-dramas, although she always forgets what they're all about after a few hours. She loves watching reaction videos on YouTube, mainly with her favorite Korean pop group BTS. And sometimes, just random videos on TikTok. Pretty much, she always browses social media sites. Frances also loves talking to her mother about random things, may it be via chat or in person. She also loves to play volleyball and watch tournaments in the Philippines, whether in a professional league or in college. It's always part of her routine to cuddle and play with their lovely 5 dogs. Sometimes she goes out to meet her friends, but she always prefers being at home as it's her comfort zone.
Frances always looks forward to growing in Pearl Lemon and being with the company in the long term.