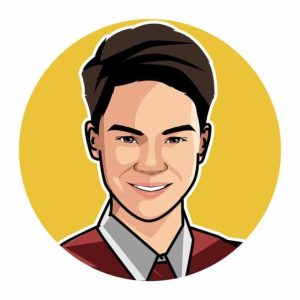 Lence Benice P. Cayubit is a highly motivated student-leader taking up a Bachelor of Science in Accountancy at the Polytechnic University of the Philippines in Manila. He has served as class president from his freshman year up until now, which helps him improve his leadership and communication skills and learn how to deal with other people since he handles different personalities.
Currently, he is working remotely as a full-time accounts executive at Pearl Lemon Group. What he is doing with Pearl Lemon is internal accounting stuff, and it can be divided into three parts: daily tasks, usual tasks, and monthly tasks. First, his daily tasks are to check WA messages and emails, monitor Stacy's account and calendar, monitor payments on Stripe, and create and upload an accounting video. Next, his usual tasks are to create an invoice for clients if they have already made a payment, assist the head of accounting in preparing VAT return reports by checking manually all the transactions to see if they are vatable or not, collect, save, and attach receipts and invoices in Free Agent, attend a team meeting to keep updated about happenings in the company, attend an accounting team meeting to share with the head of accounting our accomplishments per week, perform property tasks, watch accounting tutorial videos if needed, and perform other accounting tasks that might be assigned by the head of accounting and other tasks from our accountability manager. Lastly, his monthly tasks are to reconcile the agency's bank accounts in Free Agent by uploading statements, explaining each transaction, and making sure that the balances are equal to the bank statements provided. I also prepare a monthly reconciliation report to summarize the bank reconciliation, update the payroll monitoring and adjustment sheets, check the meeting attendance that will serve as the basis for determining who among the team will receive their salary delay, and ask the accountability manager to chase the team to send their invoices before the payroll day.
Aside from being inclined toward accounting, he is also a volleyball player. He was a varsity player during junior high school and joined volleyball activities up until college. He also loves mathematics; actually, he was part of the MTAP team during high school and has been joining a lot of mathematics competitions. One of his dreams is to become a mathematics teacher since it is his favorite subject, and he also wants to help those students who are struggling and hating mathematics. He believes that there is so much to love about mathematics.
During his free time, he has been watching vlogs on YouTube as well as Facebook that have funny content to lessen the negative vibes that the pandemic brings. Also, he plays volleyball to stay healthy and fit. Five years from now, he can see himself working in a firm that deals with investments, stocks, or anything related to finance or accounting since it is related to his unfinished business. Since leadership is in his blood, he can also see that he can be part of a company that helps other people solve their problems and leads them to a better future.