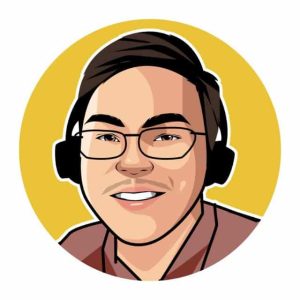 Nick Wilson B. Tapel, a 22-year-old residing in General Mariano Alvarez, Cavite Philippines, is a determined individual hailing from Piddig, Ilocos Norte, the historical site of the renowned Basi Revolt. Currently pursuing a Bachelor of Science in Accountancy at the Polytechnic University of the Philippines – Sta. Mesa, Manila.
Nick aims to secure a lucrative job to support his family, which includes his beloved three dogs. His personality type, according to the Myers Briggs Type Indicator, is ENFJ, commonly referred to as "The protagonist," and his primary love languages are Acts of Service and Physical Touch. To cope with life's challenges, he finds solace in indulging in good food and cuddling with his furry companions. When he's not focused on his studies, Nick enjoys playing Valorant and Mobile Legends, as well as immersing himself in anime and Korean dramas. While his ambition lies in excelling as an Accountant and mastering the art of handling money, people, time, and life, he remains open to the possibility of becoming a Professor or Programmer if fate allows. Recognized for his competitiveness and natural leadership qualities, Nick continues to accumulate diverse experiences throughout his educational journey. His passion for learning extends back to his junior high school days at General Mariano Alvarez Technical High School, where obtaining his first pair of eyeglasses enabled him to excel academically. Graduating with honors, he showcased his prowess by earning the title of Best in Technical Vocational Education – Computer System Servicing, complete with a national certificate II.
Nick's leadership capabilities flourished during his Senior High School years when he was elected as the class and overall senior high school president. With utmost dedication, he spearheaded and organized numerous school events, be it academic or non-academic, for the benefit of his peers. In 2019, he proudly graduated with High Honors, achieving recognition as the Best in Research and receiving two awards for his exemplary conduct, namely Makadiyos and Makabayaan. In addition, he garnered loyalty awards from his affiliated organizations, along with certificates of recognition and medals from various competitions he participated in. As he embarked on his college journey, Nick joined the PUP JPIA Manila and showcased his talents by clinching victories in diverse non-academic contests, including short film, radio broadcasting, infographics, and slogan-making competitions. He actively contributed to the PUP JPIA Talent Center Singers, displaying his vocal prowess as a Tenor 1 trainee in the esteemed PUP Bagong Himig Serenata.
Presently, Nick holds memberships in esteemed professional organizations such as the Cost Accounting Institute of the Philippines (CAIP), where he is recognized as a Cost Accounting Professional, and the Philippine Association of Certified Tax Technicians (PACTT), where he holds the distinction of being a Certified Tax Technician. Moreover, he diligently serves as the Sales Account Executive for Pearl Lemon Cafe and Catering, a proud member of the Pearl Lemon Group. Despite the hurdles he has encountered, Nick remains hopeful that his achievements will make everyone proud.