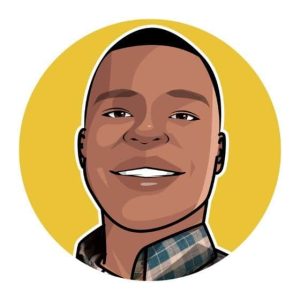 Ogunmah Victor is known among his close circle as a Material And Metallurgical Engineer. However, in the professional realm, his career takes a different trajectory from his engineering training in the far Eastern part of Nigeria.
Victor's journey into the world of business writing began with observations from his student colleagues and professors, who frequently commented on his unique writing style in various project documentation during his time in school. Encouraged by these remarks, he decided to explore a career in business writing. After immersing himself in mind-blowing courses on copywriting, digital marketing, and general content creation, Victor started attracting clients from around the world to collaborate with him.
Having successfully completed copywriting and business-related projects for his clients, Victor decided to specialize in business writing, recognizing that if something is not broken, there is no need to change it.
This journey and his growing expertise eventually led him to join Pearl Lemon as a Content Editor Intern. Through his role, he has developed a deep understanding of producing effective content tailored to specific target audiences. Victor's expertise has expanded to include in-depth skills in SEO, enabling him to create content that satisfies a predetermined audience type and ranks prominently on search engine result pages (SERPs).
Reading and writing hold great significance in Victor's life. He finds immense satisfaction in delving into a single book for weeks rather than breezing through a short summarization in a two-hour motion picture. His passion for reading led him to choose a different career path from medicine, which he considered pursuing after college. Extensive research and the knowledge he gained from books convinced him that his character traits were not suited for the medical field. This personal backstory exemplifies the profound impact reading has had on his life.
Equipped with skills in copywriting, content writing, editing, proofreading, time management, and an unwavering determination to achieve goals, Victor helps businesses achieve their key performance indicators (KPIs).
Beyond his professional pursuits, Victor is an avid fan of motor engines and admires the precision with which they are assembled to power structures much larger than themselves. He is also beginning to explore the world of travel, with a deep appreciation for being on the road, particularly at night.
In addition to his writing skills, Victor has dabbled in coding. His engineering background sparked a fascination with understanding how computers work and writing instructions that computers can execute. Consequently, he learned HTML, CSS, and JavaScript. While he hopes to explore this knowledge further in the future, for now, he focuses on his role as a Content Editor/SEO Professional with the Pearl Lemon Group, delivering impactful work that aids businesses worldwide.