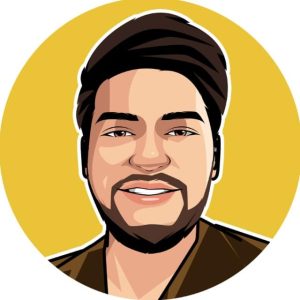 Born and raised in the vibrant city of Sargodha, Pakistan, Muneeb had the privilege of growing up in a supportive environment that shaped his worldview. His father, a dedicated schoolteacher, imparted valuable life lessons during his formative years. After completing his intermediate education, Muneeb made a bold decision to temporarily pause his formal studies and focus on acquiring practical skills that would contribute to his personal growth.
During the peak of the global pandemic, when remote work practices became prevalent, Muneeb stumbled upon the world of digital marketing. Intrigued by its vast scope, he embarked on a learning journey, specifically focusing on Search Engine Optimization (SEO). With unwavering dedication, he immersed himself in acquiring in-depth knowledge and skills in this domain, earning certifications to bolster his credibility.
Eager to apply his newfound expertise, Muneeb secured an internship position as an SEO specialist at a local company. Although the experience did not provide the expected level of skill refinement, he persevered, recognizing the importance of continuous learning and growth in the ever-evolving digital landscape.
Understanding the significance of academic degrees in today's competitive world, Muneeb decided to resume his formal education. He enrolled in the Virtual University to pursue a Bachelor of Science in Psychology, committing to a four-year degree program.
Two months into his academic journey, an opportunity presented itself to apply his SEO skills professionally. He joined Pearl Lemon, a London-based digital marketing agency. Initially accepting an unpaid internship for three months, Muneeb eagerly embraced the opportunity, driven by a desire to gain practical expertise. Immersed in the dynamic work environment at Pearl Lemon, he faced challenges head-on, collaborated with a diverse team, and accumulated a wealth of knowledge and skills. He now holds the position of SEO Executive at Pearl Lemon.
Looking ahead, Muneeb's future aspirations revolve around pursuing SEO as a long-term profession. He aims to leverage his educational background and practical experience to make a significant impact in the digital marketing industry. Concurrently, he remains committed to completing his studies and obtaining a Bachelor's degree in Psychology, aligning with his passion for understanding human behavior.
Beyond his professional endeavors, Muneeb nurtures an interest in International Relations. He finds fulfillment in exploring the intricacies of global politics, understanding diverse cultures, and fostering meaningful connections on an international scale. While his hobbies may not be numerous, his dedication to self-improvement, both personally and professionally, remains unwavering.