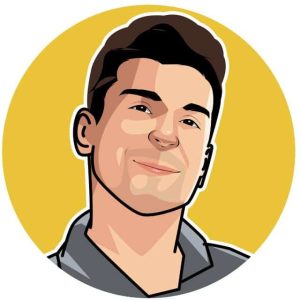 Saurabh is a highly dedicated and hardworking professional known for his strong work ethic and attention to detail. He has developed exceptional communication and teamwork skills through his Bachelor's degree in Mechanical Engineering from Pune University and completion of the Digital Marketing Professional Certification Program in partnership with Google through Manipal Prolearn. Not to mention, he has work experience spanning over two decades.
In July 2022, Saurabh joined the esteemed organization Pearl Lemon, where he took on the role of an SEO Executive. He quickly immersed himself in a dynamic and remote work environment, collaborating with teams specializing in SEO, content writing, and web development. His dedication and versatility have allowed him to excel in this fast-paced atmosphere, fostering seamless coordination and collaboration with his colleagues.
In the month of March 2023, the transition from SEO towards lead generation started. The aim was to understand the lead generation activities and tools, and to create proper processes within the team.
As the leader of Pearl Lemon's lead generation team, Saurabh oversees and guides a group of professionals responsible for generating leads for the business and also the clients. His main objective is to develop and implement effective lead generation strategies that align with the campaign's goals and objectives.
With a diverse background spanning various industries, including agrochemicals, high fashion, retail, telecom, energy usage, and construction and engineering, Saurabh brings a wealth of experience and adaptability to his role. His entrepreneurial spirit and commitment to excellence shine through his work.
As a Project Manager he has successfully managed a commercial real estate project in Delhi, NCR, working closely with general contractors, subcontractors, and a diverse range of engineers, consultants, and teams involved in mechanical, plumbing, electrical, HVAC, and firefighting aspects. He held regular meetings with top management to provide updates and address any challenges that could hinder the project's progress.
Saurabh's exceptional time management and collaborative skills have consistently resulted in meeting deadlines and receiving positive feedback from clients and colleagues. His passion for digital marketing is unwavering, and he continuously seeks learning opportunities for growth and improvement in his field.