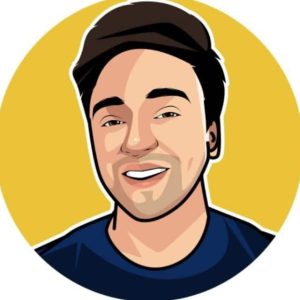 Saurav Sahoo, hailing from India, is a passionate digital marketing enthusiast who eagerly embraces the world of digital marketing to uncover its intricacies and expand his knowledge. With a background in science, Saurav is currently working at Pearl Lemon, a company specializing in digital marketing.
Personal Background: Born and raised in Rourkela, a small city in Odisha, India, Saurav comes from a close-knit family consisting of his younger brother, father, and mother. Growing up in a city with limited resources, he has learned to find happiness in the smallest things.
Education and Qualifications: Saurav holds a graduation degree in science. He is currently pursuing a certification in Digital Marketing from Intellipaat in partnership with IIT Madras, further enhancing his expertise in the field.
Professional Journey: Saurav entered the world of Digital Marketing in 2020 with Yellomonkey Labs Pvt Ltd, a digital marketing startup. Starting as a Digital Marketing Specialist, he quickly progressed to the role of Senior Marketing Manager, primarily focusing on SEO. His responsibilities included competitor analysis, keyword research, monthly content planning, on-page optimization, off-page optimization, monthly analysis reports, monthly SEO audit reports, and data studio reporting. Saurav also assisted the social media team with content creation and engagement and collaborated with the lead generation team to bring in clients. Throughout his time at Yellomonkey Labs, he worked on more than 10 projects. In 2022, the company underwent reorganization and changed its name to Yellmon Labs. Saurav transitioned to the role of Assistant Marketing Manager. In July, he joined Pearl Lemon as an intern and later became an SEO executive. He is currently in his 11th month at Pearl Lemon, with his one-year anniversary approaching in June. In his role, Saurav focuses on keyword research, on-page optimization, and competitor analysis.
Skills and Expertise: Saurav possesses expertise in utilizing various tools such as Data Studio, Google Analytics, SEMrush, Ahrefs, MS Excel, MS PowerPoint, WordPress, Canva, and Screaming Frog. His core skills lie in the field of SEO, and he is particularly adept at problem-solving.
Personal Interests and Hobbies: Outside of work, Saurav enjoys indulging in long bike rides, traveling, and playing cricket. These interests bring him joy, keep him active, and provide opportunities to explore different cultures and landscapes. Cricket, in particular, holds a special place in his heart due to its excitement and emphasis on teamwork. Continuously seeking new hobbies and experiences, Saurav is dedicated to enriching his life.
Future Goals and Aspirations: Saurav aspires to achieve enough success that he never has to compromise on his own dreams. His goal is to delve deep into every aspect of the dynamic field of digital marketing, immersing himself in its strategies, tools, and techniques. Driven by a desire to contribute to the growth of organizations and his personal development, Saurav believes that his own growth is intertwined with the growth of the company he works for.