Hi everyone, I am Anushree, Lead Generation Specialist at Pearl Lemon. Today it's exactly been a month and 2 days since I joined Pearl Lemon and I just can't believe that time flew so fast. This is my first work experience ever and I have to say that I really enjoy it.
My first interaction with everyone happened during the weekly team meeting that Akhila – Head of HR, asked me to join. I was nervous and reluctant to join the meeting as it was my first time and I didn't even start working with anybody here. Akhila supported me and said, 'Don't worry, I will be there too.' I was moved by her kind words. I immediately asked her to send me the meeting details and got excited to join the meeting. And this is how I started at Pearl Lemon.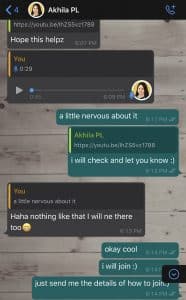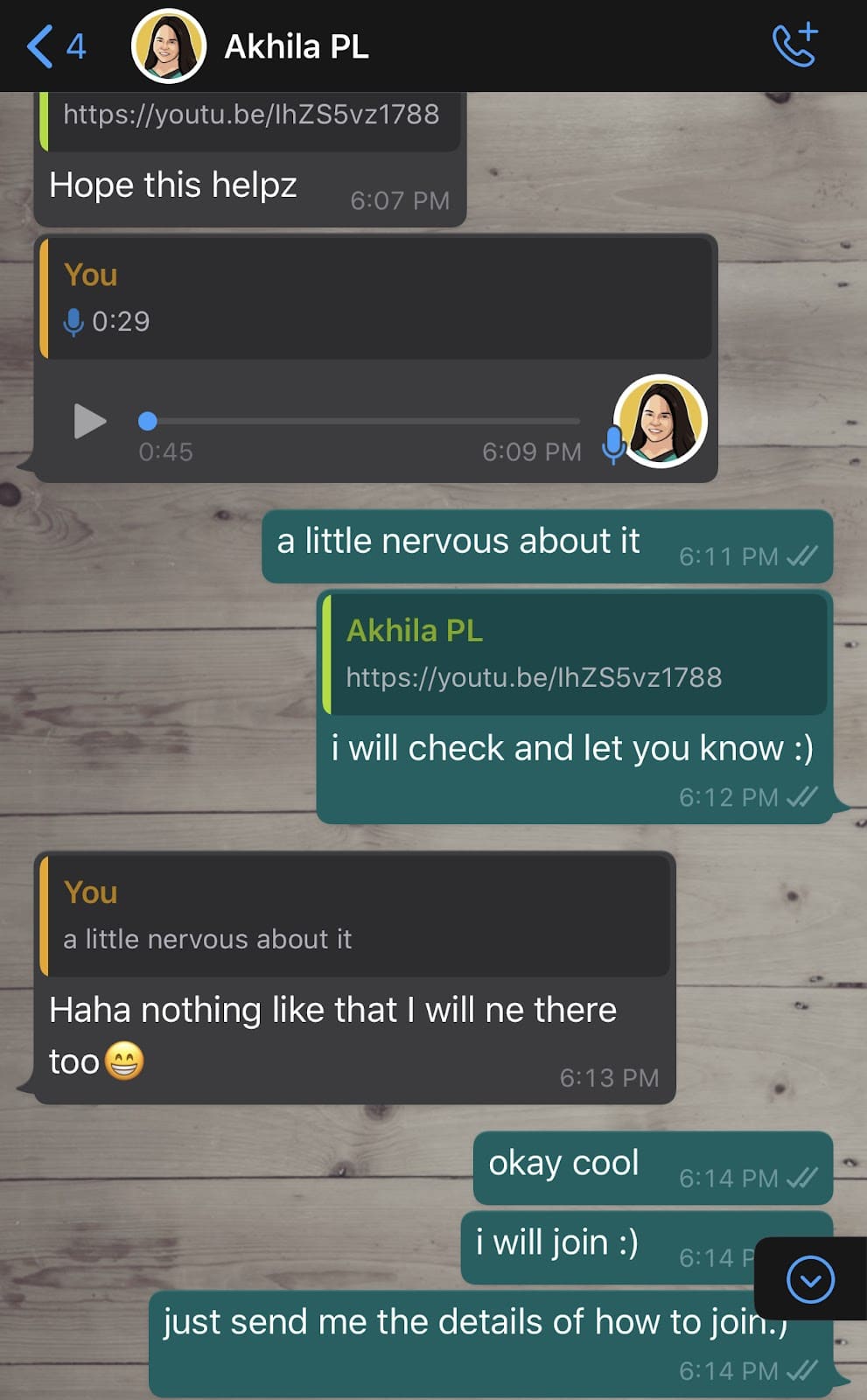 I joined Pearl Lemon as a Data Analyst and I have to say that my first week was jam-packed and full of learning. I had to go through training, set up my accounts on different platforms and complete all tasks that were assigned to me. I was working with Tenny – Head of Research, Lydia – Head of Internal Growth and Akhila – Head of HR in the beginning. The entire week was a great learning curve for me. I got introduced to so many different softwares, tools, marketing terms and even new people. Every time I was led aback or had some doubt, all these three people came to my rescue. Their support and enthusiasm helped me get through.
Here is my Trello Board for Week 1,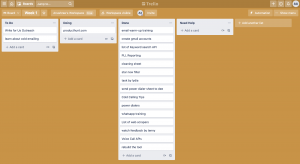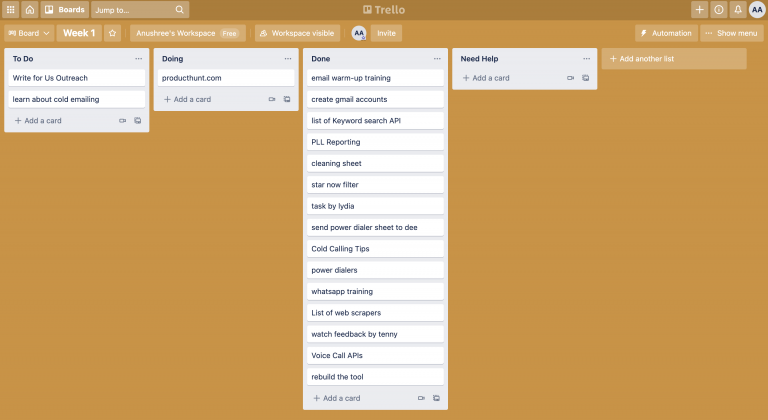 After my first week, Tenny asked me if I wanted to shift to Lead Generation. I was a bit reluctant because I had no idea what working in that field meant. He told me that it would be easy and that I should give it a shot. I got ready, started liking it and ended up being a Lead Generation Specialist for Pearl Lemon. It's been almost 3 weeks now in Lead Generation and everyday I am discovering new challenges for myself, pushing myself harder to get through, and making new mistakes. I also have met and interacted with a lot of people here now. I absolutely love how diverse our work environment is.
Apart from this, I also want to mention some things that I have learnt through Weekly Meetings we have on Fridays. Firstly, I should mention that I loved the concept of introducing Pomodoro technique in our work lives and understood how important it is to track my own time and increase my capacity to work everyday to produce better output in less time. The second lesson I took was about how it is important to not measure my success through what I have already achieved in my life, but through what improvements I still need to make in those areas.
Everyday here at Pearl Lemon I learn something new, be it technology related or a life lesson. It is a wonderful opportunity for me to make use of. People here always make you feel welcomed and appreciated. It is a very different work environment which I am sure will help me in developing positively as an individual.
Thank you 🙂