About Pearl's Experience!
Hi readers!
I'm excited to share my Pearl Lemon Group Placements journey with you! My name is Pearl Kasirye, I'm the Head of Content and part-time content writer at Pearl Lemon Group.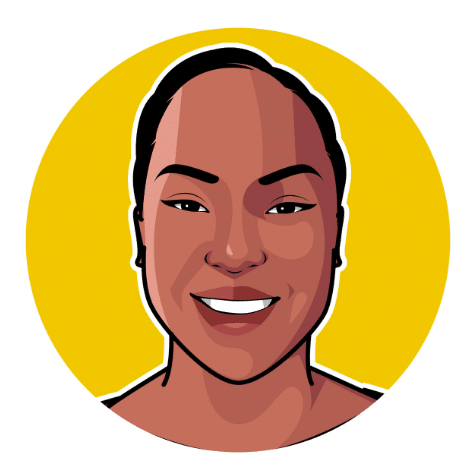 No, Deepak didn't name his company after me (although that would be pretty funny), the similarity is purely a coincidence. When I first saw Pearl Lemon Group on Contena, I knew it was meant to be because…the company had the same name as me!😎
So I went for it! I applied and got the good news on my birthday – October 23, 2020 – that I was accepted to Pearl Lemon Group Placements.
I received so many messages from team members welcoming me to the team. I was pleasantly surprised that Pearl Lemon Group communicated through WhatsApp, it felt like work was going to be one big group project and I felt exciting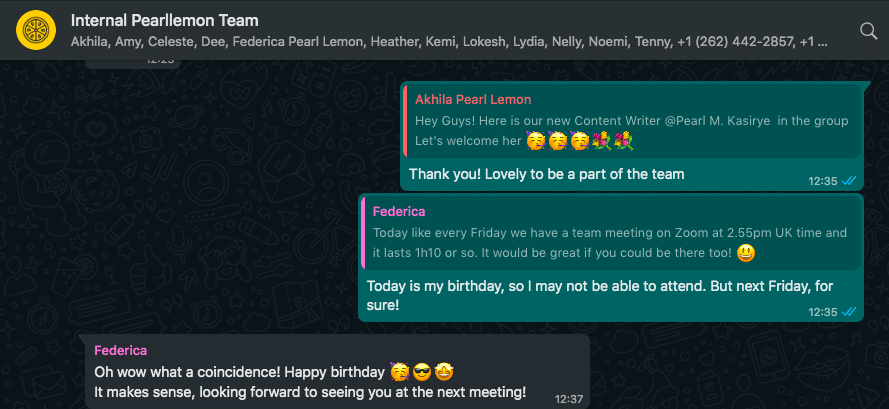 From the start, I felt welcomed, encouraged and a part of a team that was hungry to grow, learn and innovate.
This is my 5th month in the 6-month placement program, and it feels odd. I honestly didn't think I'd last past the first month because everyone on the team seemed so efficient and tech-savvy.
From the beginning, I was given tasks I'd never done before and it was quite overwhelming. Each week that went by, I was surprised by my own progress and low-key waited for HR to let me go.
Thankfully that didn't happen!
I'm still here and I was given an opportunity to learn and grow. I wasn't scrutinized for every small mistake I made, instead, I was guided on how I could improve. That has been my experience from the start, and if I could go back in time, I'd still choose to partner with Pearl Lemon Group.
About Me
I generally don't like pleasantries, but I think it's a good idea that I introduce myself and give you a clear background story.
I'm a Ugandan college student living in Switzerland. I've lived on three different continents, I speak four languages and I love to travel and improve my intercultural communication skills.
I've always been passionate about reading and writing. From a young age, I used literature as a form of escapism. Over the years, I developed strong English skills due to my obsessive reading.
Soon enough, I took it further and started writing. It started out as a form of therapy for me, and now it's the way I pay my bills. I truly love this craft, so I was excited about getting an opportunity to sharpen my writing skills through this Pearl Lemon Group Placement program.
My background is a nice addition to the Pearl Lemon Group team because I work with people from around the world.
My Biggest Learning Curves:
Online Communication
Unlike most people my age, I don't live on my phone. All my social media notifications are disabled and I don't exist on social media, so I had a lot of personal adjustments to make in the beginning.
When I joined this program, I tried to adjust my communication habits because this remote team worked in different time zones. My biggest challenge was responding to emails and messages in a timely manner.
I used to be a "reply within 3-5 business days" type of person. But this didn't work in my favor at Pearl Lemon Group. To combat this, I learned tips from my colleagues and opened a separate WhatsApp Business account that I used specifically for work. This has helped me separate church and state.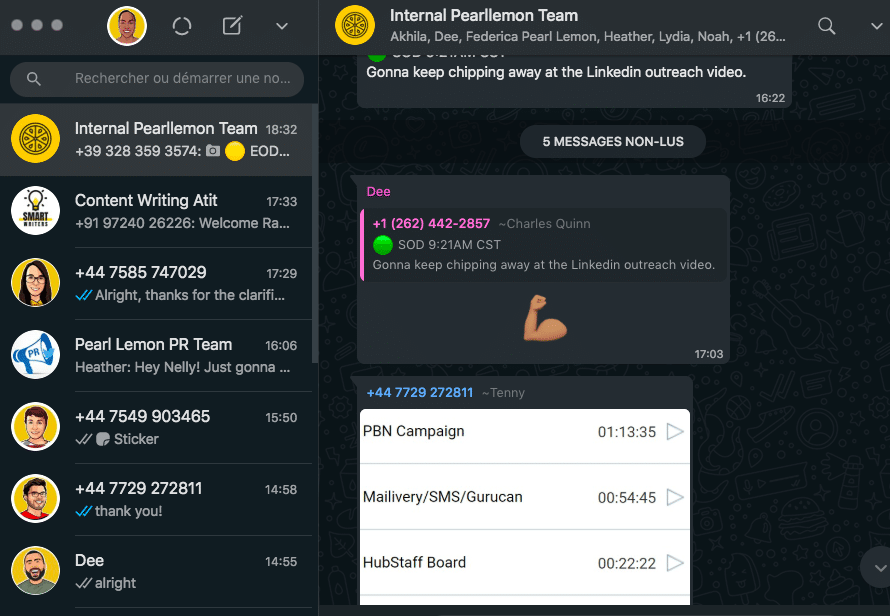 It has helped me organize my messages better so that I don't spend time responding to personal messages when I'm on the clock. This way, I use my laptop for all work-related messaging and my phone is for personal shenanigans. This was an important balance to strike because remote work was starting to feel like there were no boundaries between my personal life and business.
In one of the team meetings, I learned that I could change the setting in my email account to clear all read messages to avoid clutter. This is what it looks like now:

Any new messages will pop up in that specific "unread" section and give me a sense of organization when "read" messages are moved to the lower section. This little life hack was super useful to me because it helped me fight my unwillingness to respond to messages.
Believe me, my personal email has over 2,000 unread messages.
No, that's not an exaggeration, see for yourself:

Yes, I should absolutely be ashamed of myself, haha. But the good news is, I'm making progress. I'm able to communicate with this remote team relatively well (you'll have to ask them) and I hope to get even better someday.
My Biggest Learning Curves:
Writing Styles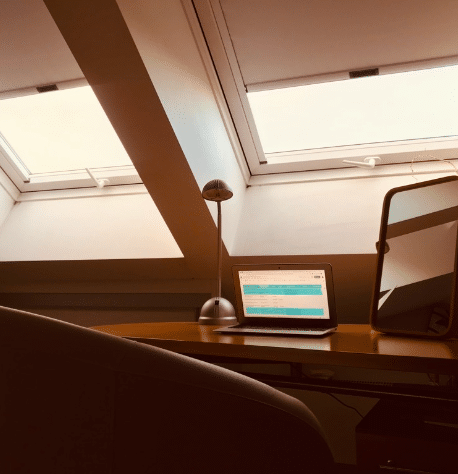 I'm a researcher and an academic writer. I've published my research on academic publications and I'm accustomed to using longer sentences and complicated words to explain theoretical concepts.
With this writing background, I knew I was good at writing, but I didn't know how to be flexible. One of the biggest critiques I received at the start was about my style of writing and the tone of my writing.
I didn't quite understand it until I started working with other writers and analyzing how they changed their tone and style depending on the publication they were writing for. When it came to writing online content, I had no idea what I was doing. I was just learning as I was going.
Instead of writing big, long paragraphs, I was supposed to write shorter, easily-digestible articles. Not only that, but I had to make sure the articles were SEO-friendly. This aspect was completely new to me and I'm so glad I learned it because it has transformed my writing style.
I got the opportunity to go through several training sessions, and materials to learn how to do keyword research to plan online content. This keyword research was crucial to ranking an article on search engines because they were based on search volumes and algorithmic evidence. So, I had to think of writing completely differently. It wasn't just about expressing ideas in written form. I had to carefully consider so many more aspects that I didn't before.
When I think of it now, I realize that part of what Pearl Lemon Group offers its clients is high-quality, SEO-friendly content. So the businesses and clients I produced content for needed visibility and credibility, this meant that I had to use many different strategies to produce better content. This was not easy at all, but I learned so much in that stage.
I produced about 3-5 articles per day that were optimized to rank on search engines, had the right keywords, and were well researched. Even my writing style changed because I knew I had to keep Google in mind and make sure that I meet the technical SEO standards.
My favorite part about all of this is that I have many articles published in my name now. I have a strong writing portfolio now and I couldn't have made all of this progress in such a short amount of time without Pearl Lemon Group.
Where I Am Now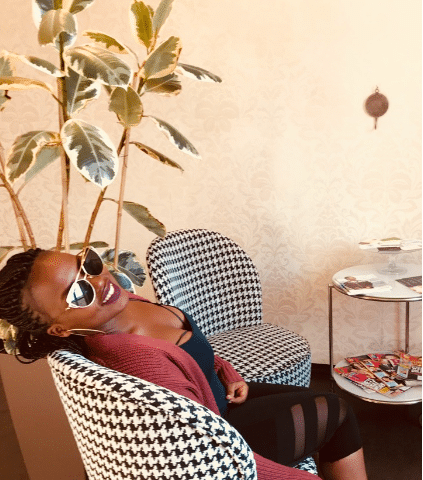 After months of learning new writing and content optimization techniques, I was given the opportunity to become the Head of Content at Pearl Lemon Group.
This role enables me to understand content creation from a much bigger perspective. Pearl Lemon Group has grown so much. Pearl Lemon Group now comprises 8 different websites that offer different products and services.
Each of these websites need content strategies, content calendars, writers, and content optimization on a weekly basis. Thankfully, I love organizing things, scheduling work, and delegating, so I fit in this role quite well.
The best part about it is meeting new writers, training them and reading their incredible work. I love working with writers because they have so much creativity and passion. Sending them that "you're hired" message makes me so happy.
The hard part is letting go of those who do not produce content at the Pearl Lemon Group standard. That's something Deepak is teaching me more about. I'm learning a lot from him.
It's been quite a journey! I look forward to seeing what my last month in the Pearl Lemon Placement program will bring. Hopefully, I'll get to stay longer and really immerse myself in doing the work that I love.