About Salahuddin's Experience!
Hello Everyone,
My name is Salahuddin. I live in Dhaka, Bangladesh. Before working at Pearl Lemon, I was a Freelancer, and now it's been more than a year I am working at Pearl Lemon.
Before sharing my experience, I'd like to thank Deepak Shukla (Director at Pearl Lemon) from the depth of my heart. He helped me grow as a professional worker and showed me how to transform my mistakes into skills. I really appreciate everything he taught me!
I am so grateful for the skills that I have gained working under him. Actually, I am so thankful for him in my life!
May Allah give him more success!
However, let's talk about my experience at Pearl Lemon now.
The First Day Went by in a Flash
It was March 15, 2020 – I woke up in the morning with a different thought in my mind. I was so excited, as well as a bit nervous at the same time. The reason for my nervousness was that I didn't know how to work for a company and I had never worked for a company before.
I must say that Pearl Lemon has a very effective and friendly team who help me to do my tasks.
However, my first task at Pearl Lemon was to migrate some websites from a hosting company to another. It took almost 8-10 hours to accomplish, and I did not understand how the time passed.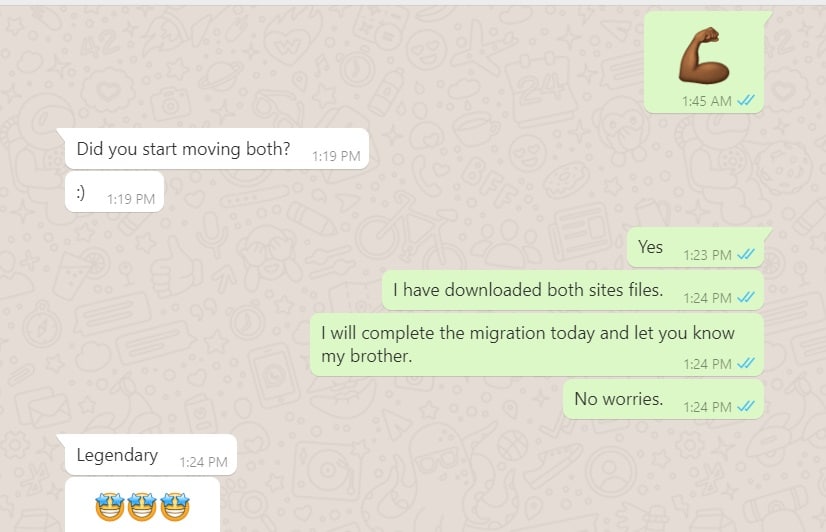 Over the first week, I've done many tasks such as uploading blogs, designing websites, writing content, etc.
Although I am not a professional designer or content writer, I did my best.
I also got to explore what the Pearl Lemon team does.
The team of Pearl Lemon is super energetic. They always appreciate my effort and show me how to fix my mistakes.
I've really enjoyed the opportunity to get to work closely with Kaushal and Tenny. I want to thank them for making it such a pleasure to be at work each day. I honestly couldn't ask for a better colleague.
If everyone had coworkers as great as you guys, no one would ever complain about work again. I appreciate your teamwork and enthusiasm every day.
Thanks for all you do.
Actually, everyone likes to be appreciated, and many people do their best when they feel a level of personal satisfaction.
Loom is a video recording and screen sharing platform that allows people to communicate with each other. Anyone can record his screen, voice, and face to create a shareable video in less time with Loom.
At Pearl Lemon, I always receive instructions for tasks through Loom. Have a look at the screenshot below: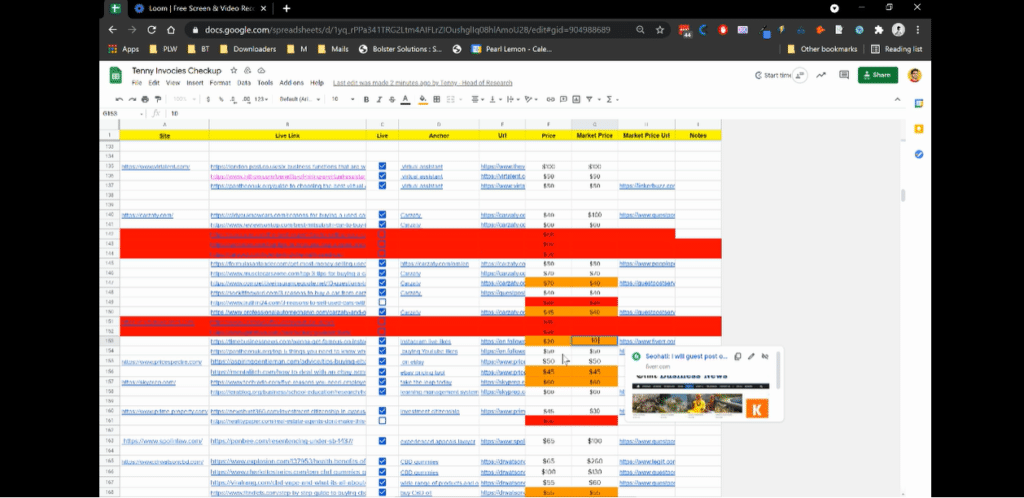 Learning is a blessing. After joining Pearl Lemon, my knowledge of SEO has enhanced. I have learned plenty of skills at Pearl Lemon. For instance, creating SEO reports, Google Spreadsheet, Elementor, transferring websites from one web host company to others, Blog design, Analysing and judging, Applying professional standards, Effective communication and managing relationships with colleagues, and Working together on the internet.
I have further developed my skills, managed my time and workload well, with appropriate support, communication skills, and awareness. My confidence has grown up after working at Pearl Lemon. I must say that I have developed particular skills that I can undoubtedly apply to other areas.
The prime attribute I have learned while working at Pearl Lemon is how to be an enthusiast. Now I feel like I can accomplish better work and push the boundaries to make my work creative and exciting, rather than 'sticking between the lines.'
Have I Enjoyed Working at Pearl Lemon?
Actually, I haven't, I've loved it!
The working experience at Pearl Lemon has opened my eyes. I enjoyed every task I was given, because it was very well explained to me, and I was encouraged to ask questions about anything I may not have understood.
I have to say that I am grateful for Deepak Shukla (Director of Pearl Lemon) because he constantly checks in on how I am doing, how my workload is, what he can do to help, and so on.
My experience at Pearl Lemon has given me a better idea of what job(s) I may want to go into.
I am so happy to be here.
I would highly recommend Pearl Lemon as a week for work experience!