Hi everyone!
This will be my second update since starting my position a few weeks ago. In fact, it might even be a month now if you include my trial week. 
The question that I will be answering is what have I been doing during these past few weeks. 
I have been focusing on guest posts and completing as many as I can. The topics for this month have been very different to some that I have written about before, which definitely makes things interesting. A lot of these topics, I'm not entirely used to. My background comes from a more cinematic sensibility. But I think I'm adapting fairly well. 
I have seen some of these posts published and had a browse. I have also shared these links to my family members and seen what they think of the work. Here is one I wrote about B2B lead generation.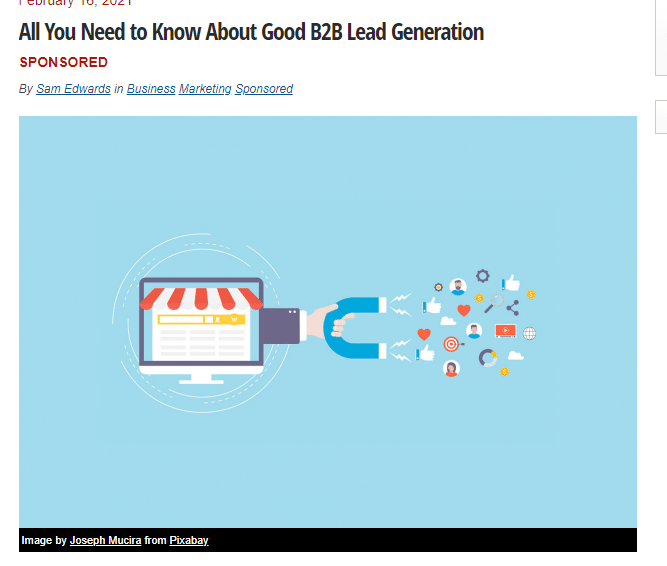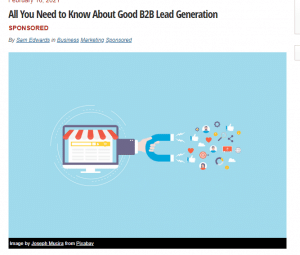 When I'm reading these posts, I'm getting a better idea of how the whole business world works and communicates. I get to see real and live backlinks work into full swing, what products/services are being advertised on each site. It's all good stuff. The style of writing seems to be different and like I mentioned before, I think I'm getting the hang of it.
When writing, I always think about how the public are going to think about my work from their perspective. This means that I'm not only thinking about the brand or service but also the consumer. It's a decent formula that I'm using. 
However, I am still making sure that it sounds fun to read and that I bold the right words. 
I have been introduced to other areas of the work including page optimizer pro, outreach processes and a few more. I have understood these services but I have yet to put these into full practice. We will see what happens in the coming weeks. 
Thanks to some training videos that Deepak has published. I have been able to see these ideas into practice and have been making comments. With the comments, I try to make them feel authentic. Like, what did I really learn from this? I have a good think about it. So far, the takeaway has really been in the style of communication to clients. I never knew you could make each email funny, even including GIFS if you want too.
As well as guest posts, I have been introduced to internal posts. In the coming weeks, you may see my name attached to a few more internal posts. Working on more internal posts will be my goal in the coming weeks.
One thing I have learnt more about is time management. I think I briefly mentioned it in my last post, but I now want to make sure that I am spending a good amount of time on each task and not hours and hours. 
That way, you can be more productive and move onto the next task. This is still something that is in process and another goal I'm working towards.
I'm using whatsapp 24/7 and always looking at additional tasks, however guest posts, internal posts and training videos are the three that I'm currently working towards. 
I think these are good short term goals to focus on at the moment. However, improving my writing is always going to be one of them. 
At the moment, I think I have covered just about everything. 
Take care for now
Sam 🙂