Happy February!
Hey guys!
Hope you have been doing well 🙂
It's has been a busy start to the year, and honestly, I kinda love it. It's been a while since my time table was this packed – probably not since I was in uni lol.
After another two weeks of my internship, I can tell you it's going super great.
I think I'm learning a lot, and the training provided by Deepak is very useful.
For example, we've covered the importance of keyword targeting and research, which is really useful for me as a content writer, because I can track how well my content is doing with hitting those targets.
Of course, it's probably more pertinent for other stuff hahaha, but it was still interesting to learn about:
Backlinks

– how they help with ranking – quality and quantity

Domain Authority

– how well your domain is ranked and regarded (in terms of expert knowledge)

Keyword difficulty

– how well you can rank for a certain keyword
I've also learnt more about Pearl Lemon as a company which is pretty cool. Did you know that we're called Pearl Lemon because of lemons in salad dressing and a pearl necklace? Random but cool fact for you there hahaha
I've continued with the grammar sweep (I promise I'm almost done lol) and of course writing, and it's becoming easier and easier to make content. Obviously, I'm refining my critical thinking skills and have become quite good at editing – spotting mistakes as well as ways to improve a text is quite fun and also makes me (and maybe other people) strive to do better.
My favourite part still is team meetings. Since we don't have an office, it's nice to see everyone together in 'one space' so to speak.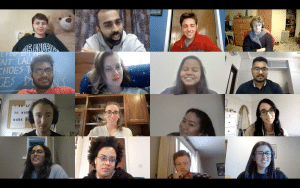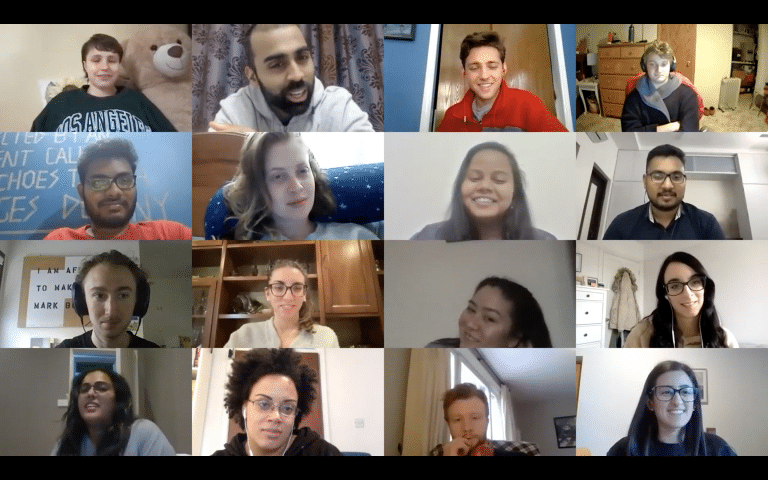 Learning about Pearl Lemon
Until the next update?
I hope this week I'll be able to finish off my final few tasks that aren't ongoing, and also start working on something new – something I haven't learnt about before so I can expand my skills even further.
For example, in our latest training, we covered how to build email campaigns. It's not something I've done before, so it would be very interesting to try that.
I think it would be helpful for my other colleagues who are already doing this because I know that we have a lot of campaigns.
I guess I'll just have to see how this week develops haha seems something new comes up every day, so just have to seize the opportunity!
See you in two weeks!
Nelly