Hey reader,
Happy to be back weekly in this blog section!
This week was particularly productive for me, especially because I started reading interesting tips and recommendations of Jon Buchanan. I hardly recommend you give it a go too because what he writes is basically what everybody working in PR, Business and Sales experience.
Reading these pieces of his work made me become more positive about the job I'm doing and give responses in a more reactive and genuine way. Generally, people don't like cold approaches, they ignore emails and messages you send them straight away and they focus on something else. At Pearl Lemon Academy, we don't want this to happen, so we're trying to adjust our way to communicate, and we're now going in the right direction, FOR SURE!
Once, we've decided what we would like to achieve, we choose the target audience and we direct that to our traffic in a specific platform, at a specific time and, above all, we let them see what we want to. Before building any kind of content you want to create, always think about the next step and lead people to different places with the aim to learn your offer. Develop your style.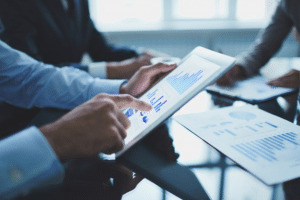 Speaking about "our style", Pear Lemon Academy is growing and it's going to reflect our personalities and the hard job we're all doing.
I also went through a free guide which shows how to write a copy that elicits smirks, smiles and emojis. They can sometimes breakdown the humour when you have to be able to write a disarming email or posts or cold campaigns by a captivated content. You should be able to crush the competition and stand out from the crowd.
Substance is important but style can give you an advantage to get your customers' attention.
People will look forward to reading your content. They will remember it 😊
Guys, I think that's it for today!
Enjoy your weekend,
Ciao Ciao
Giulia