Wow guys! Here I am, writing my first partner blog update!! To be honest I have been looking forward to this so much for the past 2 weeks because, believe it or not, I love to blog and just chat.
Aka I like to talk to myself. 
Just kidding. (kinda) 
But anyway, before I delve into my life at Pearl Lemon, I'll briefly introduce myself. Just go ahead and imagine an overly enthusiastic 22 year old girl shouting this at you…
"Hey!! I'm Meghan and I just joined Pearl Lemon. I currently live in the United States and am living with my parents for the time being while I get my life sorted out. I have a crazy coonhound doggy at home named Moose that is currently eating my basil plant outside… brb. 
I love reading, running, biking, photography, listening to every genre of music other than country, oil painting, and pretty muchvanything and everything outside. Travel is a must and am always looking for another opportunity to jump outside of my comfort zone. To say I am excited to be here is an understatement and I can't wait to see how life progress with Pearl Lemon over the next 6 months!"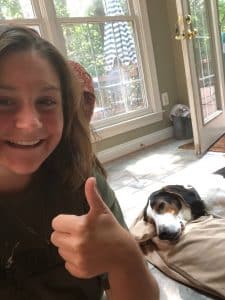 Hopefully, that gave you enough insight to imagine that we just met in person. 
So here I am starting my first month of working with Pearl Lemon and wow it has been a blur! I have joined the team as a content writer and so far I have actually realized I enjoy writing a lot more than I thought I did. 
So that's a good sign 😜😎
In the past two weeks, I have written a long-form article on Moonfruit SEO and started working on some guest posts. Obviously, I still have a TON to learn but that's half the fun. 
This week, my biggest challenge (and eventual lesson) has definitely been time management. Since I have been essentially sitting on my bum the past 5 months, spending most of my time travelling and reading, it has been a slight speed bump getting back into the rhythm of having day-to-day responsibilities. 
It's a real wonder how fast you can lose focus after graduating. 
The lesson I am taking forward is to set a schedule!! It's so beneficial having blocks of time set out for specific tasks and I have found this is the best way for me, personally, to get stuff done. 
I have also switched up my sleep schedule to waking up and going to bed earlier. This is a big one for me because it gives me the time to workout in the morning before starting work. 
Going forward, I need to work on staying focused during my blocked off work hours…
It seems like every day I sit down to work and can get some great work done for 2 hours but then as soon as I take my first break it's really hard for me to get back into that same focused headspace. So stay tuned for how I progress with that. 
Some other random updates from my week…
I twisted my ankle last weekend so I have been limping around the house since, which has been a real bummer.

I am currently painting my room!! Which is super exciting because I will finally be able to have a desk again and can leave my current sofa desk behind. I think that will help with my concentration as well.

My deck garden is ~almost~ thriving. Everything is great except for my basil plant. I think it has developed some sort of disease, idk. If you have any suggestions drop me a reply. 

I have a pretty exciting weekend planned, celebrating my friend's birthday, picking apples with my family, and seeing another friend whom I haven't seen since March!

And lastly, I am debating cutting my hair and switching it up but tbd because I am super indecisive.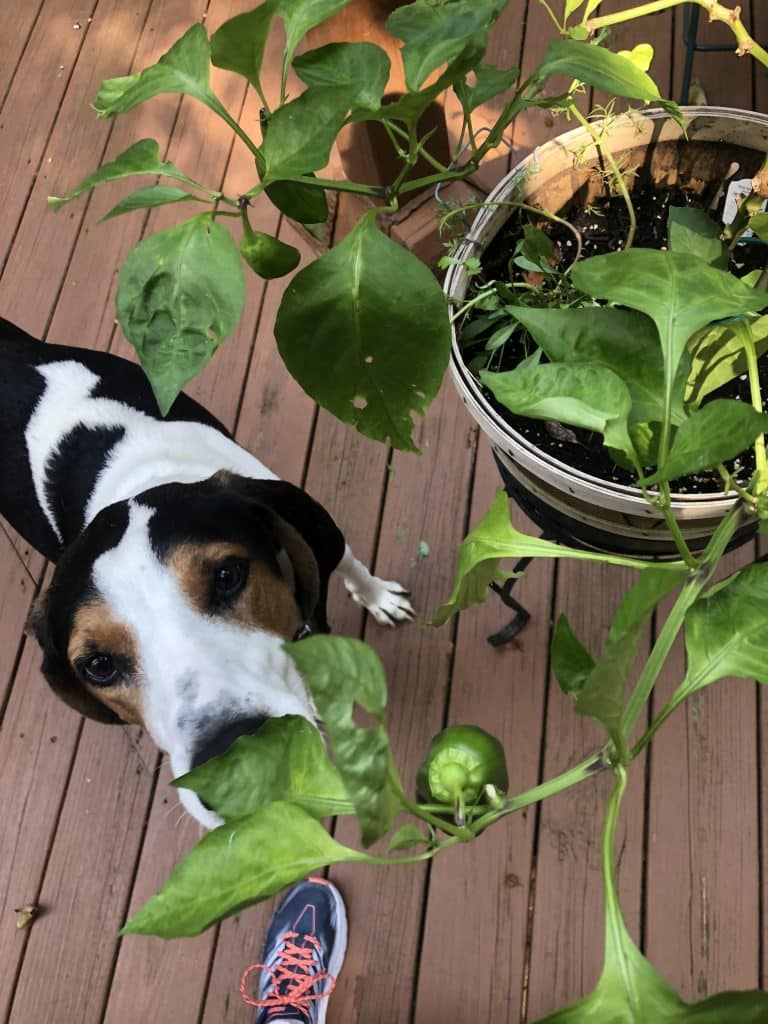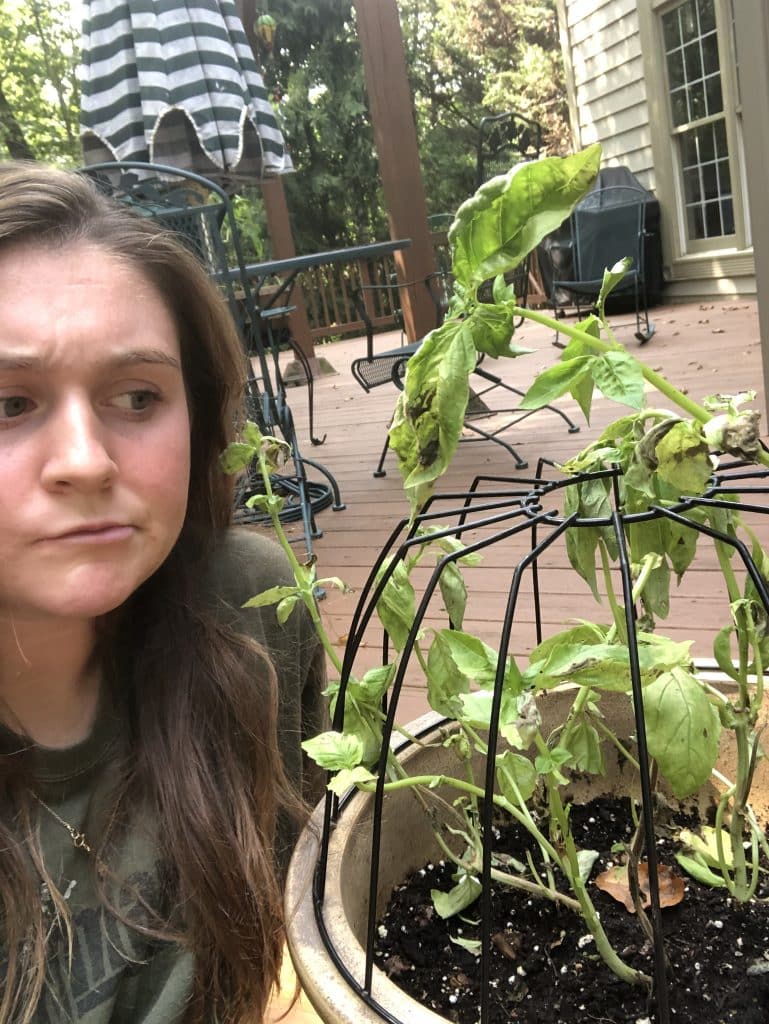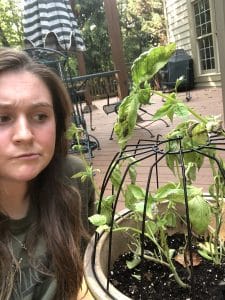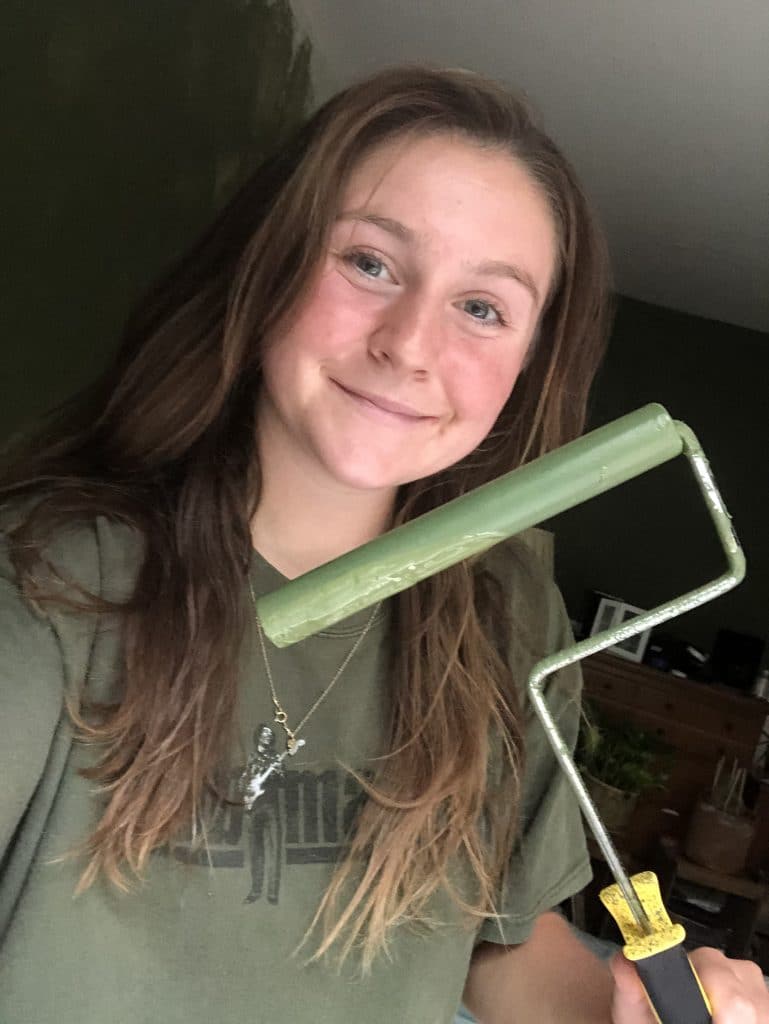 Next week I will be writing more guest posts and finding backlinks for my Moonfruit SEO guide. Who knows what else I'll get my hands on, as everything is still so new. Since it's still pretty early into my partnership, I haven't written many different types of posts yet. That's sure to change as time progresses though. 
I also hope to develop my Quora page a bit more next week. That's probably my favorite thing to work on haha. Especially when I feel stuck on an article or am experiencing a mental block. 
So here we are, I guess. The end of my first guest post!! I hope you enjoyed the read and I look forward to keep sharing with you guys every week 😊
Peace dudes,
Meghan