Morning guys,
What's up with you?
I'm currently writing this from my girlfriend's house (I've been staying and working here for the last week).
I have to travel to get to my girlfriend's house and I actually attended the weekly Pearl Lemon meeting whilst on a coach.
Here's a screenshot from the meeting: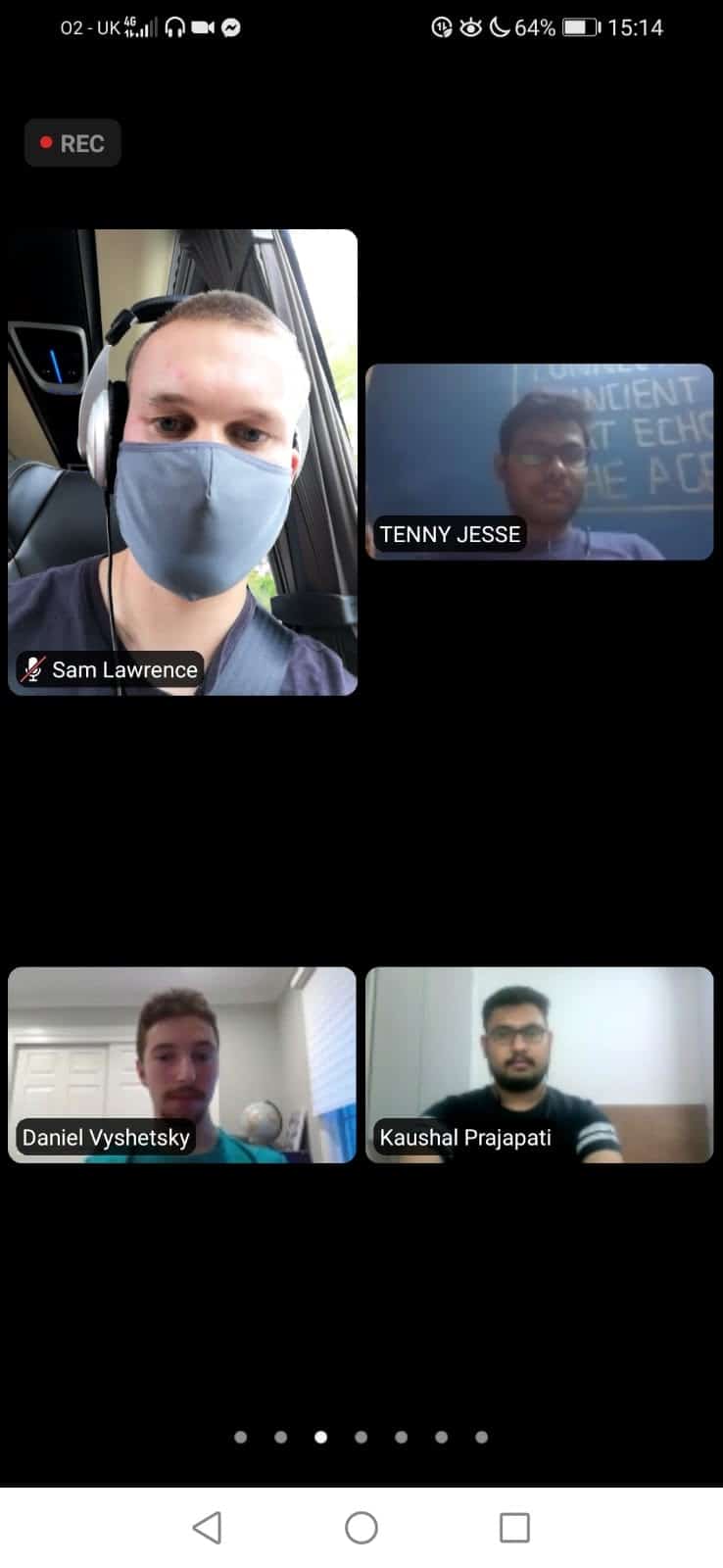 It was a bit difficult to speak loudly because of the mask but we got through it in the end 🙂
Keep in mind, this must have been a particularly boring part of the meeting because for some reason we're all looking miserable. We look happier than this most of the time, I promise haha.
This isn't everyone in the meeting either. I believe there was 17 of us overall…
This week I've been knocking out my regular daily tasks (social media management, content uploading, lead generation). However, one thing I've particularly enjoyed has been optimising Plant Sumo Youtube videos for best SEO.
Plant Sumo is Deepak's new vegan meal prep startup and we have exciting videos soon to be uploaded documenting the journey of bringing Plant Sumo to fruition.
Here's a link to the channel: https://www.youtube.com/channel/UCohavT5EQTWykVDQbzPGpTA
I've been creating timestamps, changing descriptions, adding endscreens and basically optimising these videos as much as possible so that we have the best chance of being found through Youtube Search.
In order to make the timestamps, I had to watch through all of the videos due to be uploaded. I ended up watching videos of the interviews with potential chefs to work at Plant Sumo.
It's exciting to be a part of a journey that could develop into something very successful….
We'll just have to wait and see!
I've also been testing Omnireach which is a lead generation tool that the Pearl Lemon Group is bringing out. In it's most simple terms, it is a tool that can be used to message thousands of prospects in order to book sales calls with them (and hopefully get them to purchase something).
It's crazy the number of side businesses, tools and applications that the Pearl Lemon Group encompasses.
It's exciting to see which ones will develop and which ones won't!
Anyway, see you next time 🙂