It's time to sit down and write my blog again…
Doesn't a week go by super quick?
It's been a decently productive week with a few stressful patches but it's all good- I've got everything under control now haha.
Since coronavirus cases in Wales have been increasing, we now have to wear masks in every shop- even barbershops.
I got my haircut this week with a mask on and let me tell you…
It wasn't the most comfortable.
Imagine sitting there while bits of hair are getting stuck inside your mask, bristling on your face as your mask straps are slowly slipping off your ears with every stroke of the clippers.
It wasn't great but hey, at least in Cardiff we aren't on local lockdown like other places in Wales.
Also, take a look at this 'Do not disturb' sign that I made: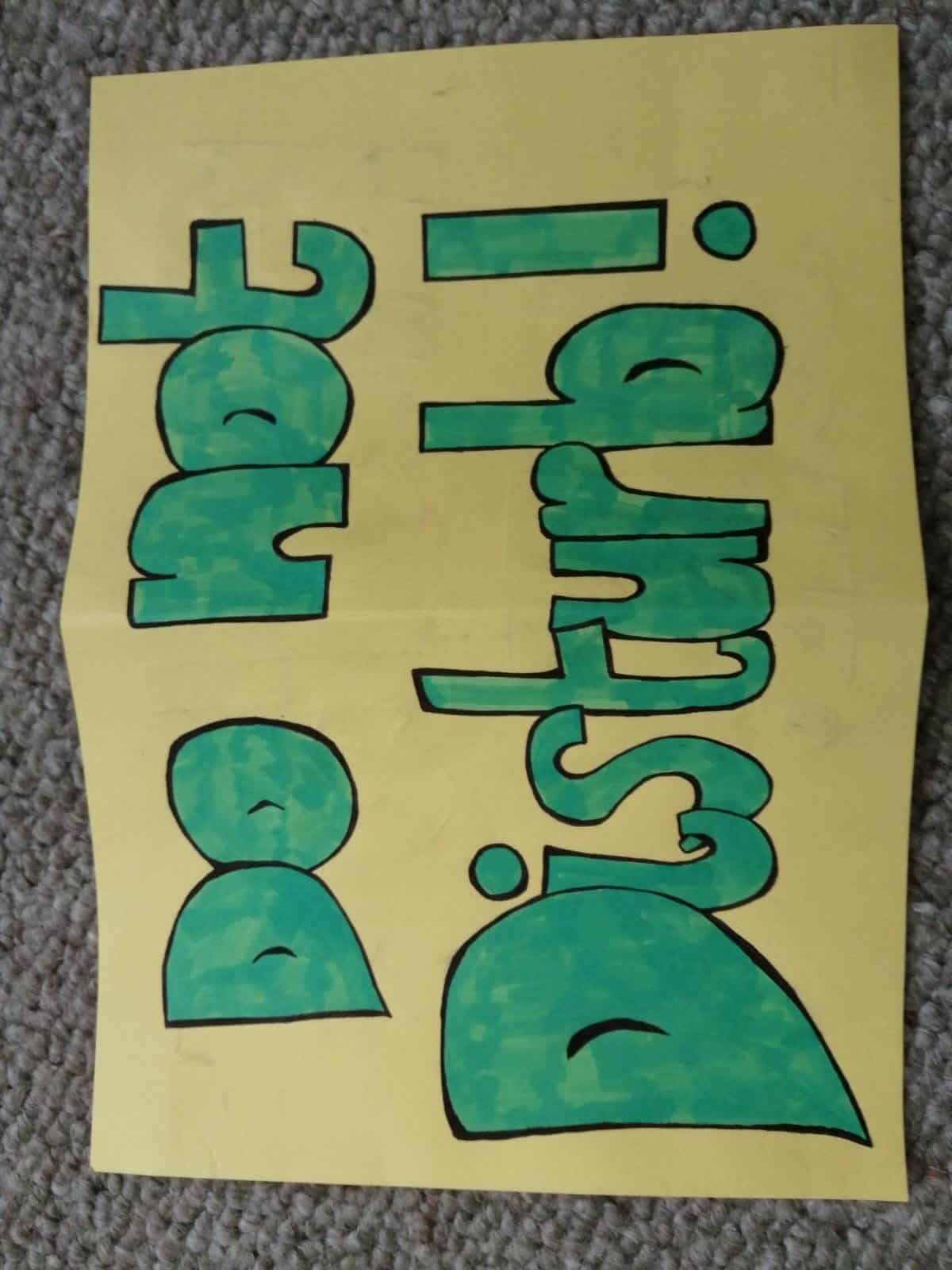 Now I can tell people that I don't want to be disturbed IN STYLE.
I've been putting it on my door to let my family know that I'm busy.
Hopefully that will stop them from barging in while I'm focussed deep into a task haha.
I've done work on my regular daily tasks this week (social media management, B2B lead generation, content scheduling etc). But this week, my most interesting task has been creating a content plan for Plant Sumo.
I've been doing keyword research in Ahrefs (an SEO tool), to discover topics that have a high volume of searches but don't have much competition. It's fascinating to see search terms that people are interested in.
If I was to ask customers to fill out a survey, I'd get very biased results. Some people would answer the survey in a way which portrays them to be different from how they really are and realistically, it's only a certain type of person who is willing to take a survey.
However, with search engines, you can gain an accurate picture of exactly what people want and what they are looking for. Isn't that crazy?
I'm only with Pearl Lemon for about 3 more weeks…
So I want to spend my time on SEO related tasks.
Since being at Pearl Lemon, I've definitely discovered which aspects of digital marketing that I'm most interested in. SEO is 100% the field where I have the most interest.
I'll look forward to developing my SEO skills some more before I leave!
That's all for now,