Hello!
I'm back to a more balanced working life at Pearl Lemon! It definitely felt better than last week when I was so busy.
I also started other few small jobs out of Pearl Lemon and I can say I could juggle everything on my agenda pretty well. It went better than expected!
At Pearl Lemon this week, I mainly worked on people management and task redistribution. I supported new partners who are receiving their first tasks and may have some questions about them or anything related to how we work in the team. I also reviewed some of their work when needed.
Being the HR Success Manager means I have an overview on almost everything that happens in the company. This results in me often being added to WhatsApp group chats or email threads. Even if I may not always know the details, at least I am aware of what we are working on and what is needed to be taken care of. In this way, I can always look for the right people who can work on what is missing. Additionally, I can redistribute tasks that some partners may not have the time to do or do not enjoy anymore. These are the perks of being a big team: if you can't do something for whatever reason, high chances are that other people can do it for you.
I have started building a course about HR and shared some specific videos with Akhila who has been helping me, given her strong interest in the field.
I've also put together training materials created by other people. So far, we've been using Archbee and Teachable to store our public and private courses. However, we may look into moving to another platform soon. For the next 1-2 weeks, 3 other partners and I will be testing Workplace from Facebook which works exactly like Facebook but for business. It's actually pretty cool! We're all satisfied about how it works: it's intuitive, well-structured and it has so many features that it can replace several tools we're currently using internally.
This week I did my first two performance reviews.
Akhila and Isabela are two partners who started exactly one month ago – it feels longer than that since they've already been involved in a lot of projects! After the first month, Deepak usually has a video call with the partner to review their overall work, performance, attitude, and ultimately decide if they're suitable to continue their partnership. Since I've followed these two girls quite closely, it made sense if I had a call with them to discuss all these details. I'm happy to say it went well and they are both brilliant people who have brought a lot of value with their enthusiasm, dedication and willingness to help and learn. I feel honoured to work with people like them and everyone else in the team!
Outside of Pearl Lemon, I have been quite busy being a dog sitter most of all! My new puppy named Frida always made sure I woke up early in the morning and took regular breaks from work – or else, she would have destroyed the house! LOL
No wonder last night I fell asleep 2 hours earlier than usual haha.
It's Friday and I'm planning to take two days off ahead. It never happened since I joined Pearl Lemon, let's see if it's doable this time. I may always manage small things over WhatsApp and I wouldn't mind it. I'd love to make the most of my time with my family and dog.
Here she is playing with her ball!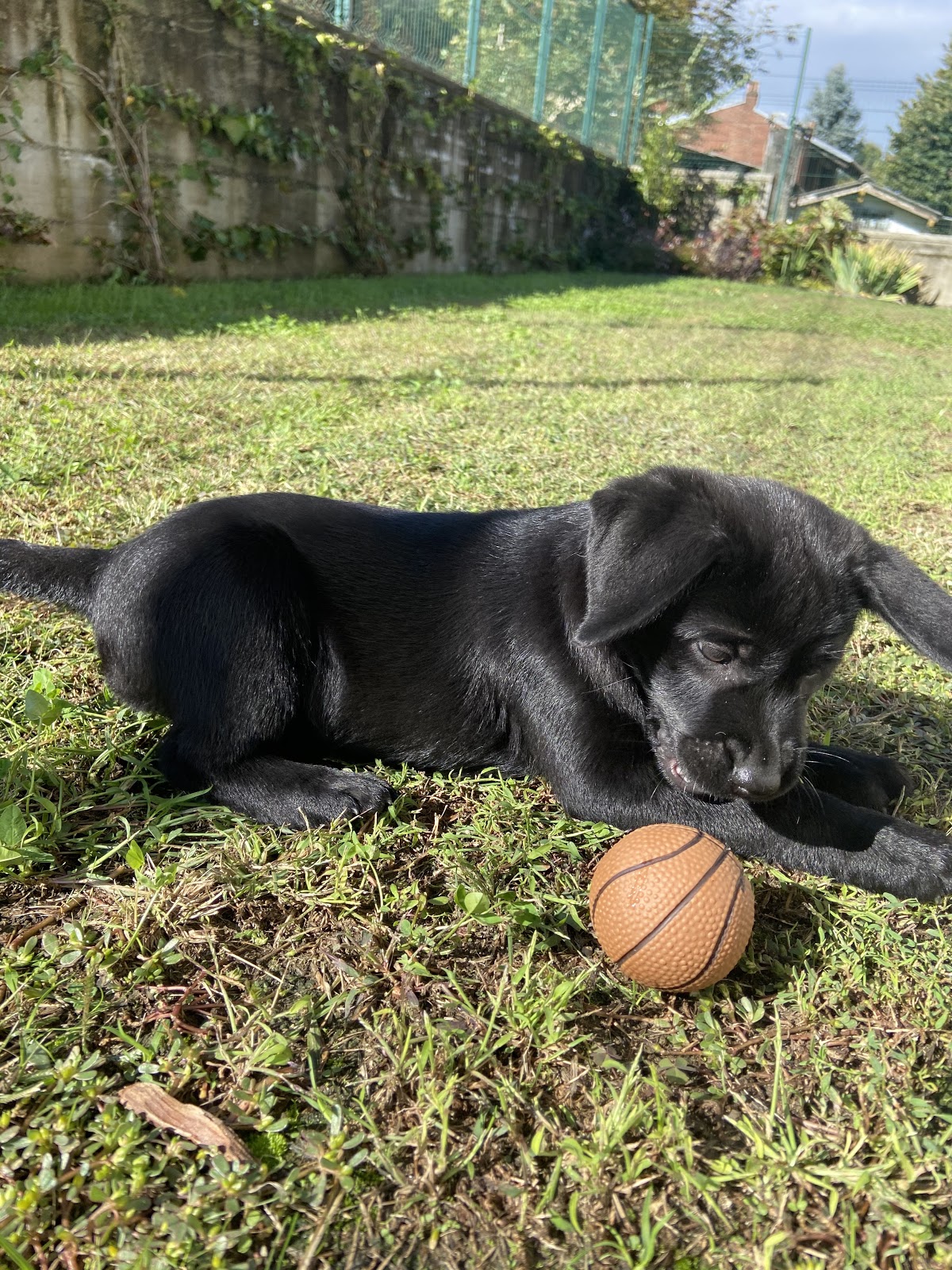 We'll catch up next week guys!
Ciao,
Federica