Weekly Partner Update: Week 2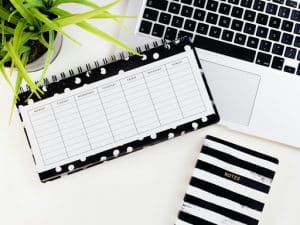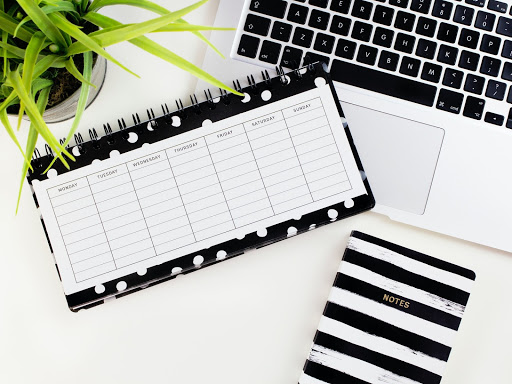 I've now finished my second week of partnering with Pearl Lemon!
My second week was a strong sequel to my first. I've done a good bit of writing, learning, and adjusting.
I am excited to get to terms with a new application called PageOptimizer. This is an application that you can run content through before publishing – it apparently evaluates the content in a way that helps to optimise it for Google.
This sounds great – I'm just going to have to spend a little bit of time with it to figure it out… But I don't feel too bad, other people have said on the group chat that they are still getting terms with it!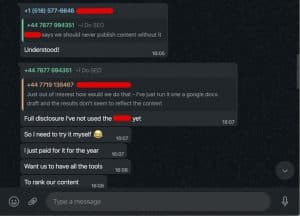 This is reassuring in a way!
I wrote a client post this week. Since working with Pearl Lemon I've worked mainly on guest posts. With guest posts, I write a short piece for a third party on a topic, in which I subtly (or not) plug a "target" link. That target link is sometimes, not always, a Pearl Lemon website.
Client posts, on the other hand, are pieces that are essentially ghost written by us for a third party. So it's quite a different task – to do it well, you have to get into the mind of your client. That means you have to study their website, their product, and their voice.
I really enjoy that process. Like with guest posts, I get to research something unfamiliar and learn a lot about things I would never normally think about. But, with client posts I also get to enjoy another task, which is pretending to be someone else. You have to write as your client. It's a fun exercise. Well, I find it fun.
Here is the client post I wrote.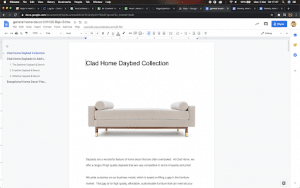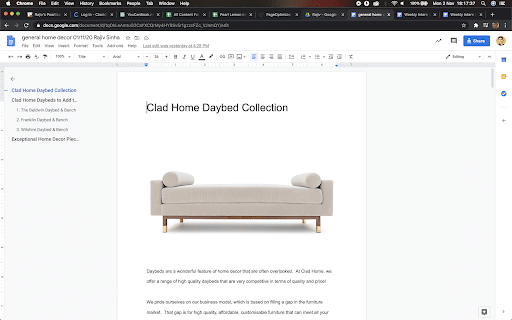 I learnt some really cool stuff from researching for this post – I learnt about the environmental and ethical standards that a conscientious business in the furniture industry might adopt; I learnt about design and trends in furniture right now, and; I learnt about some of the materials, techniques, and quality indicators that relate to furniture.
I love acquiring information like this about things I wouldn't usually immerse myself in. Something that is "random" to me is someone else's life and passion, and vice versa – everything is interesting.
My guest post for the week was called Why Use SEO for E-commerce.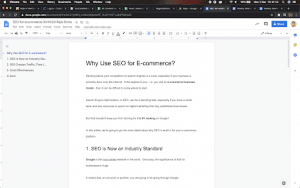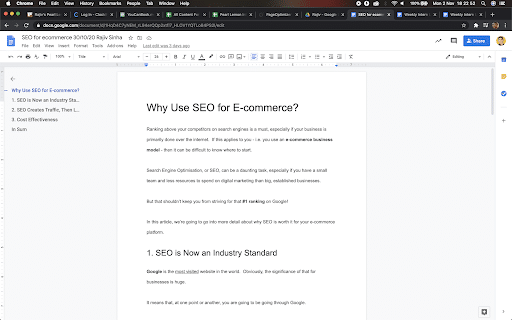 This was more closely related to Pearl Lemon's central areas of work, but I still learnt a lot because I am pretty far from being able to claim even decent knowledge of SEO or e-commerce.
That said, I've been trying to learn about SEO in my own time over the last week. Whenever I have some spare time, in which I might normally watch some boxing or reality TV, I have been reading articles about SEO and its components. Mostly I am confused by what I read, but I'm slowly getting an idea of what it is and how it's done. And I'm definitely with the right company to learn more!
The thing that has been eluding most this week just gone is, still, using HARO for PR outreach. It's really annoying me – I just can't seem to get it right. Although, I haven't even tried doing it enough to be able to say that – I keep starting potential pitches, completing them, then throwing them away instead of sending them. I worry about not having the formatting done right, I worry about not having answered the journalist's question and putting them off to the extent that they never want to hear from Pearl Lemon again. I need to get over this silly block, though, I would have to write something pretty silly or irrelevant to warrant my fears.
I'm really looking forward to the week ahead. It's going to be a busy one, of course, but it's going to be productive. I'll get some more guest and/or client posts done, and I will conquer my fear of HARO pitching and finally give Heather some support.
As always the people at Pearl Lemon have been a very important part of my work. It's great to be able to work so closely with the wonderful people at the company. Noah and Heather help me out the most, always sending me tips and making tutorial videos for me.
Huge thanks to the whole team at Pearl Lemon, I'm looking forward to my next week!