Weekly Partner Update: Week 4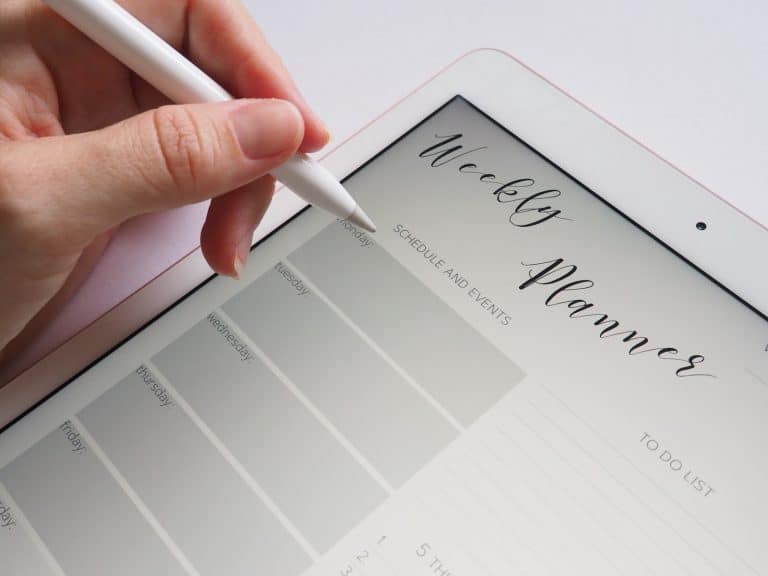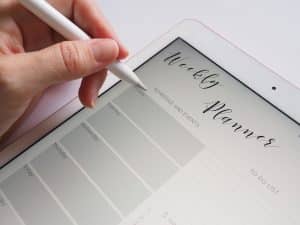 I have now completed my first month of partnering with Pearl Lemon!
I just finished my fourth proper week of partnering with Pearl Lemon, and it was a really good week.  I got my two guest posts done, I did a HARO pitch in the correct way (hopefully), I recorded a process video for the team to review, and I sent off 3 pieces of my written work to be evaluated by Chris, a writing coach.
My first guest post for the week was called What to Know when Buying a Used Car in London.   As I mentioned in my last weekly update, I know nothing about cars.  I thought I would take the opportunity to research and learn more.  Last week I wrote a guest post called What to Know When Buying a Car in Oman, so I've decided to double down on that and write about cars whenever I can.  Before you know it, I'll be an expert.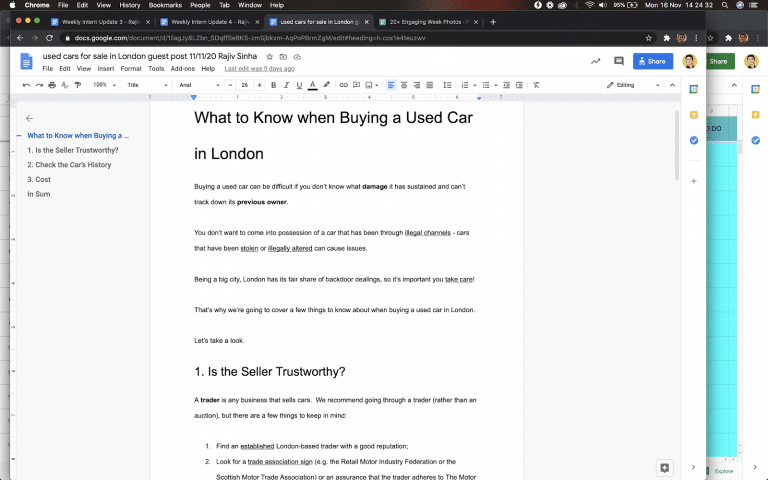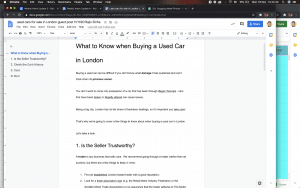 This may actually be very helpful to me soon.  I intend to pass my driving test at some point…  I had a test last year, which I failed (don't try to overtake a car in front of you by going into the lane of oncoming traffic), but provided I pass the test next time, I'll be looking to buy a used car in London, which I now know how to do!  Although, given restrictions, who knows when I'll be able to reschedule my test.
My second guest post was also a follow up on last week – I wrote about CBD products again, but this time about CBD chocolate rather than CBD oil.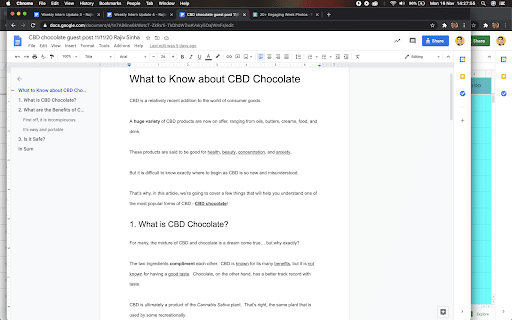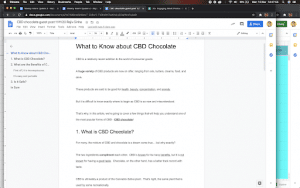 I like CBD and I love chocolate.  Enough said.
My favourite news of the week is that I got a HARO pitch done!  I have taken a while to get this process under my belt, but I feel that I've done so now.  As I thought would be the case, it's not too difficult, just something to get used to.
The query I (supposedly) answered was about unconventional ways to generate leads.  Pearl Lemon is definitely the right company to be answering questions like that.  Now that I have the process for HARO more settled, I will add this to my regular goals by aiming to get 2 or 3 pitches done per week.  This first half of this week is a very busy one for me, however, so it's likely I won't get onto my Pearl Lemon work until Wednesday.  But that's fine, four days will be more than enough to get everything I want to do done.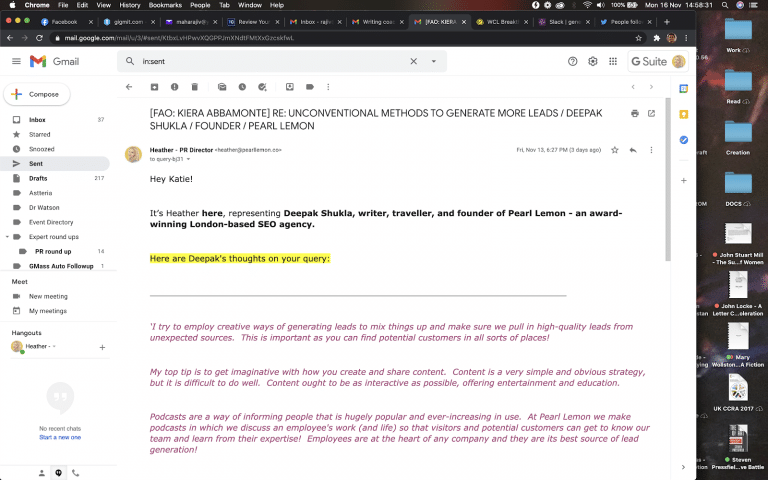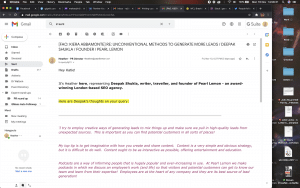 This week I recorded a video of myself going about my business.  It was a 10-minute video of my guest post process – I recorded myself starting the CBD piece.  I went over how I decide on what to write about, how I come up with a title for the article, and my research set-up.  These are all fairly simple things, I doubt anyone else watching the video will learn anything new.  The point of the exercise was that everyone would make a process video to be watched by someone else.  The person that made the video might receive helpful tips from the person that watched it and vice versa.
I also sent off three pieces of my written work to be reviewed by Chris, a writing coach.  Noah emailed me to do this.  I'm really excited to see what Chris has to say, assuming it's not going to be entirely negative.  It will help my writing for Pearl Lemon, I'm sure, and will probably help me with writing in general.  Each kind of writing is a skill, or tool to add to your toolbox as Noah said to me around 3 weeks ago.  Sharpening one tool improves your whole toolbox.
Going forward – into my second month – I want to make sure HARO pitches are an established part of my weekly routine and continue to put out written content as I am.  I'll keep taking everyone's advice on board, which is all very helpful – I can't wait to see what people think of my process video and weekly partner updates (which people are supposed to be going through and reviewing), and what Chris says about my three pieces.
I need to arrange a meeting with Noah so we can do a performance review of my first month.  I'm really looking forward to that, it's always fun talking to Noah and I want to know how I'm doing.
Here we go, into my second month with Pearl Lemon!