Weekly partner Update: Week 5
Five weeks done!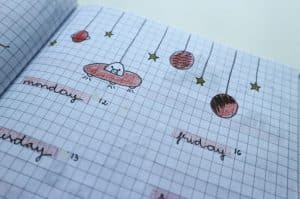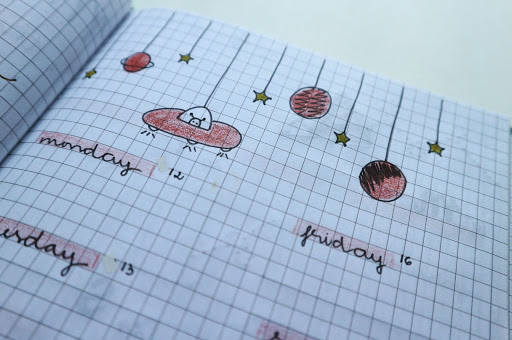 This was a particularly exciting week, a week of firsts. I did a bit of hosting in our weekly call on Friday for the first time! I must say, I think I did a pretty good job. In fact, I did such a good job that I went well over time with the icebreakers and left very little for actual business.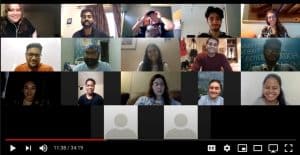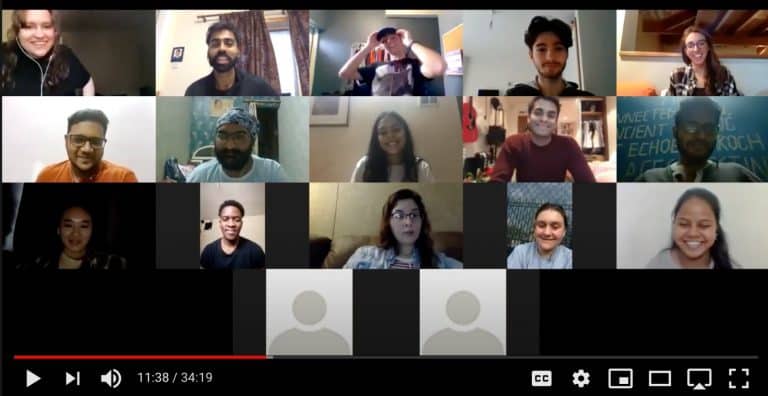 Look at that charismatic face in the middle with the red jumper and see how (almost) everyone is smiling their face off. Every week the host has to go round the group and ask a question. My question was "what is your single favourite cooking ingredient?" I think I kicked off with coriander. We had a great range that really showed off the diversity in the group, with Indians and Italians in particular dominating the culinary sphere (I hope the others don't feel like they're missing out).
My other novelty was that I had my first performance review. This was a great experience, it made me think about myself and how I work. Specifically we talked about what I've done well at Pearl Lemon, what I've done badly (or less well), what I should do more going forward, and what I would like to get involved with more over time. My situation is a strange one – my time commitments mean I do less work for Pearl Lemon than normal, but at some point I intend to scale up and work on some other things like lead generation and SEO.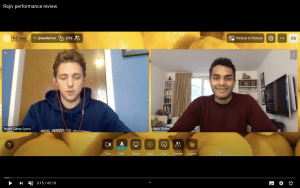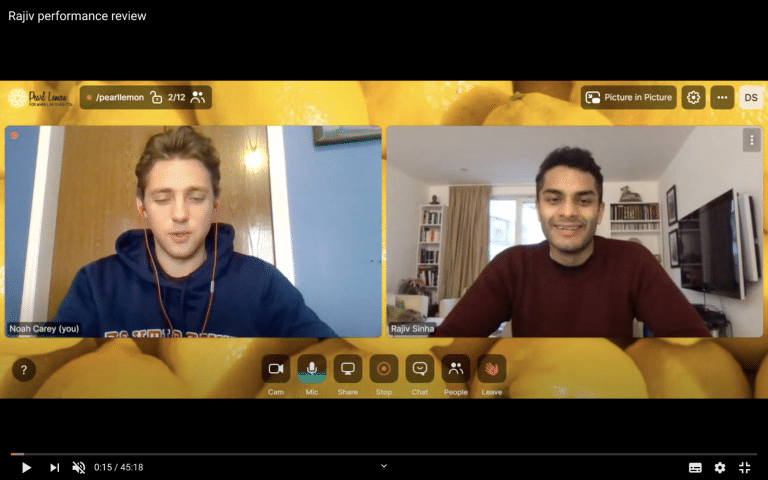 The other great thing about this performance review is that it was with Noah, who I really enjoy talking to. Noah had never done a performance review before so this was a first for him as well (you're welcome)!
On top of all this exciting business, of course I had my usual work. My two guest posts for the week were about buying cars in Oman. One was specifically about Nissan models and the other about Toyotas.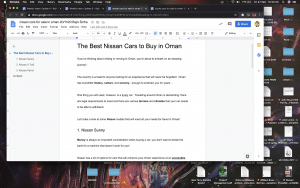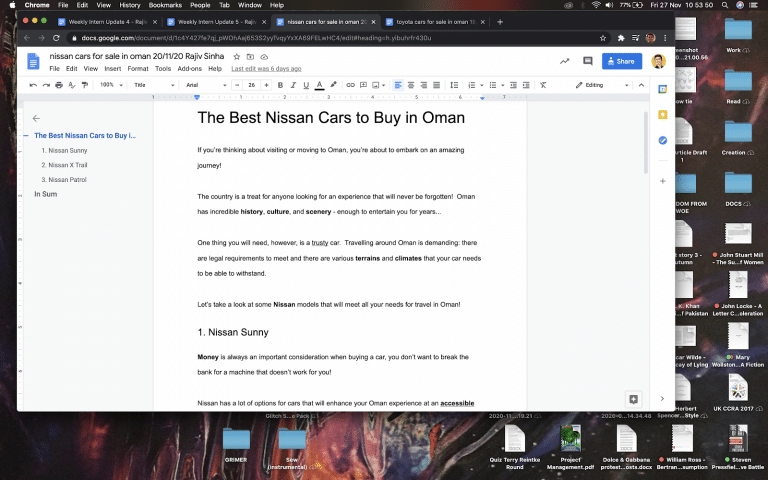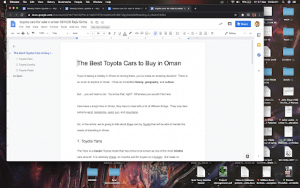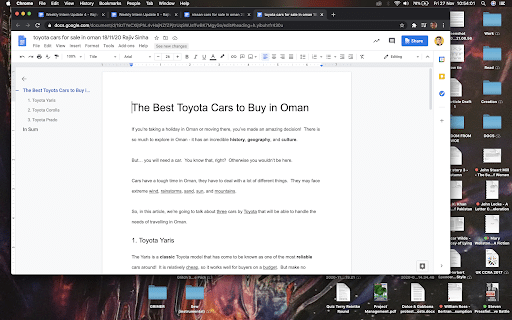 I don't know anything about cars, as I've said before. Writing these posts has been my introduction to this field. I've learnt a little bit about engines, fuel, special features, and how to cut costs. All very handy knowledge. Not that I can actually drive yet…
Actually, there's a third first (confusingly), which is that I finally started using Pageoptimizer Pro! That's very exciting – it gives you quite detailed advice on how to optimise your content for search engines, which is pretty important obviously. In fact, it's basically the whole point of what I do.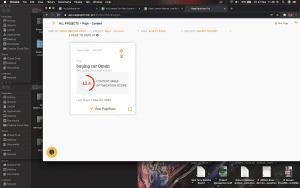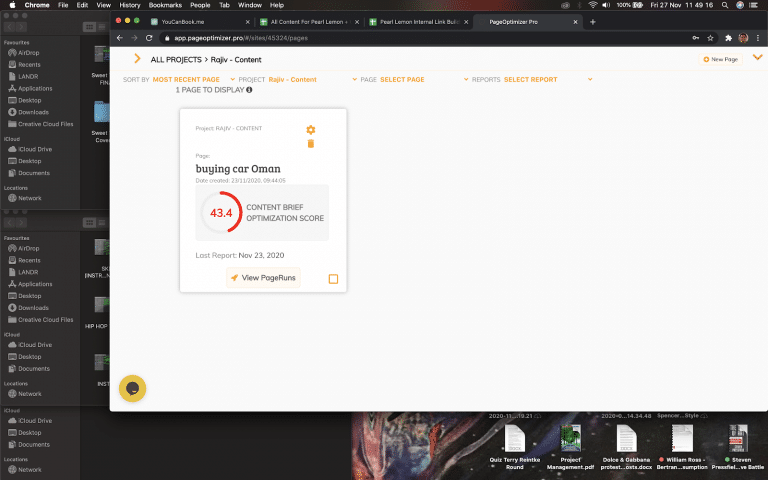 I hate to brag, but I think 43.4 is a pretty good score for my first work put in to the application… But hopefully I'll keep upping my scores. The app is really helpful, it comes with a Chrome extension, which works as you're writing content quite seamlessly. I wouldn't have been able to do this without Pearl's help. She was so supportive and made an amazing Loom video to take me through the process of using the app.
All in all, it's been a really good week! I've enjoyed my work as always and I've had the opportunity to do a lot of new things, which I love.
Now begins week 6!