Hey everyone, busy week as always!
Last monday was probably one of the most productive I've had thus far, I got quite a bit done within one day. I've been reading Dee's newsletters and they are pretty interesting! From marathons to real estate investing, they're always a good read – especially to start off the day!
As usual, I have been focusing quite a bit on Linkedin lead generation, messaging people for Pearl Lemon Leads and Kemistri/Pearl Lemon Invest. Additionally, I finished setting up another account for a client called All Services 4 U. This week I actually dedicated a lot of time to changing up the messaging strategy for Pearl Lemon Leads because the previous one had been quite ineffective, only capturing 12% of connections instead of our goal of 30%. To do this, I went back into some odl campaigns and wired through and modified some of our older messaging sequences that performed well. As of this week, I am using these new messages on only one account to see if there is actually more feedback or if it's just a fluke, so I'll keep you updated on that. I also had a couple calls with Dee, Federica, and Lydia to iron out some kinks with Kemistri and learn some more about Mail Shake for upcoming campaigns.

New initial message for Pearl Lemon Leads
We've also been working on building social proof for Pearl Lemon and our fellow co-workers. To do this, the team has been leaving reviews on sites like GlassDoor and TrustPiolet outlining our experiences working with Pearl Lemon ad employees and the things we would and wouldn't change. We've also been updating each other's profiles with Linkedin recommendations to help build out personal brands and "social proof" so to speak.

Linkedin recommendation for Deepak!
Another huge task, as it has been, has been the video course content creation. With more and more video editing to do every day, I'm grateful that Tenny and Tannishtha have come on board to help out Fares and me in subtitling! We've been able to make much quicker progress, uploading about 5-6 individual courses in the last week alone. It's so much more efficient with one person assigned to each step of the task, rather than having one person try to tend to it all.
It's been another big week for feedback for the team, and it's actually something that I'm beginning to enjoy doing! I used to dread being asked to review things that would take up a big chunk of my day, but I can now see how it is training my eye to flaws and increasing the collaborative nature of the work, despite being remote. This week was mainly the Pearl Lemon Convert site, the SerpWizz software, and Paula's presentation, all of which took a keen eye to offer any critiques!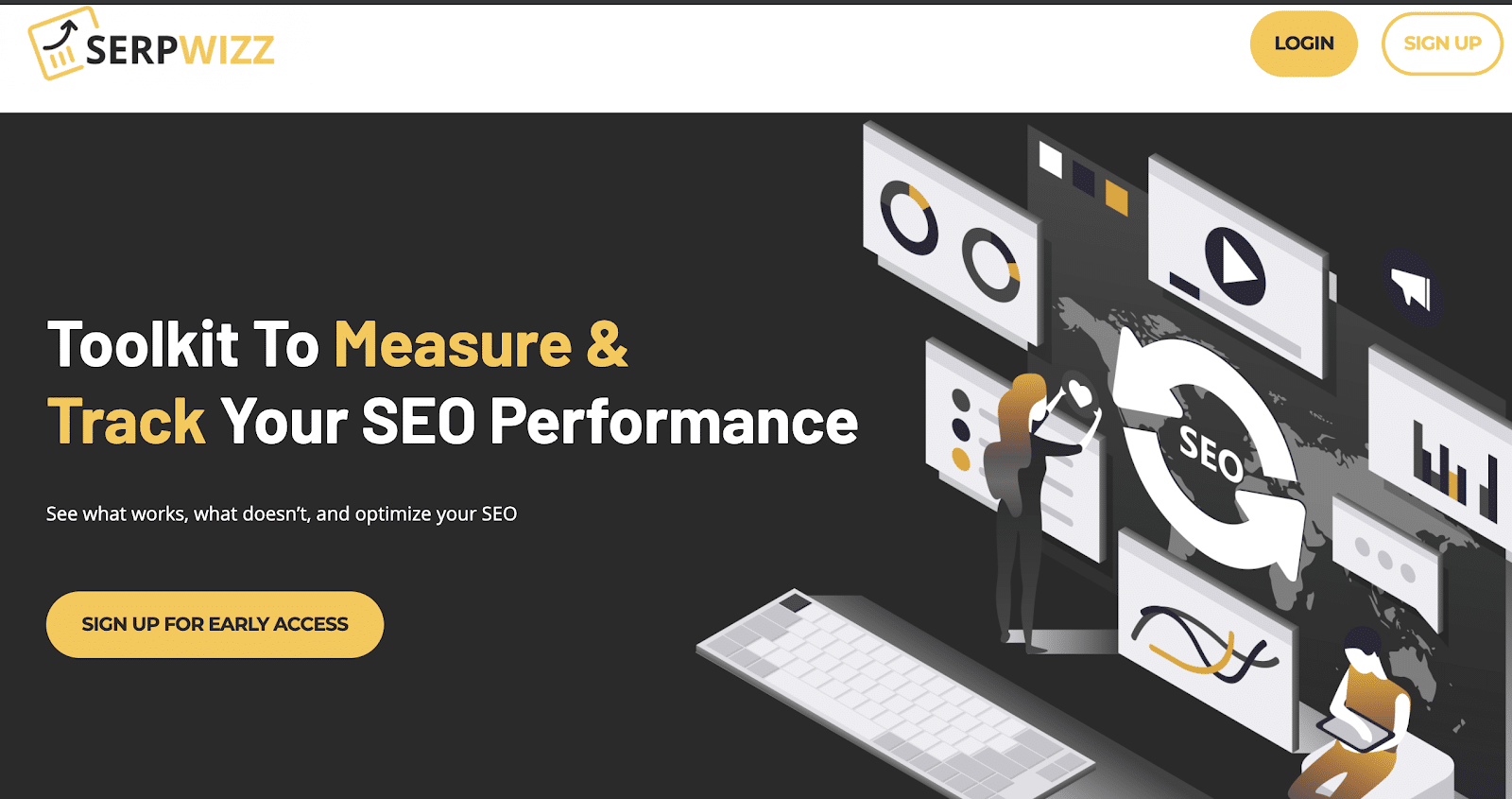 SerpWizz draft page before suggestions are implemented
Outside of work, this has been a pretty slow week. I'm still taking a marketing course, "marketing services" to be more specific, and it is a 3 week course over the summer. I have been able to finish everything in 1 week (besides the final exam which is scheduled) which was my goal. This summer has been so busy, I wanted to complete it so I could have a few free weeks before I return to school for my final semester of undergrad.
That's all for now! Catch you in the next one 😉