Hello,
Here I am again writing my weekly update. I realise how time flies because it seems it's always time for a new blog post!
This week's list of tasks can sound quite repetitive, but I assure you every day was different.
In a nutshell, I was busy with these activities:
Following up and reviewing applications
Replying to messages from Kemistri's potential clients
Discussing Lead Generation strategies with my colleagues
Building and updating my strategy for Kemistri Italy
In addition, I took the time to go over tasks I couldn't properly do last week.
Deepak (our CEO) recently suggested recording 15-min videos about specific topics related to our job role – every week a different person makes his/her own presentation about his/her strategy. Besides, Deepak asked all of us to record a shorter video showing what could be called "A day in the life of". In these few minutes, we were supposed to explain our usual tasks, how we do them, and possibly share some tricks to improve productivity.
I think this was a great idea to allow everyone to know more of what is going on at Pearl Lemon, learn about other roles and likely take inspiration from colleagues' working procedures. Not to mention, every time a person shares a video, all other team members are asked to leave specific, critical feedback to help him/her improve the presentation or even his/her work.
I'm happy every week feels better at Pearl Lemon, as I am more in control of my tasks and the tools I am using. Now I can really make the most of them, by creating personalized strategies and I aim at even better results.
A learning moment is never missing.
In particular this week, I've discovered more about the tools I use for Lead Generation.
On the HR side instead… I've learnt I shouldn't try to hire new people for 3 different positions at the same time! When I realised this was a bad idea, it was already too late! However, I enjoy posting on hiring platforms and then going through applications and related materials. Replying to all candidates takes a lot of time, but having a phone always with me gives me the chance to reply even if I'm not formally working.
One thing I'd like to improve is my time management, especially to better alternate moments of free time and moments of work.
This week I found myself out for a bike ride or going grocery shopping and then having to rush back home to get in time for video chats with my colleagues. On Friday I even attended the beginning of the team meeting from my car – FYI someone else was driving. It's okay if these were exceptions, but I wouldn't want it to be my usual life. So I'll try to better organise my errands and other commitments, even if in summer for me it's really hard to plan in advance!
I will end my blog post with a picture of one of my usual walks in nature with my family…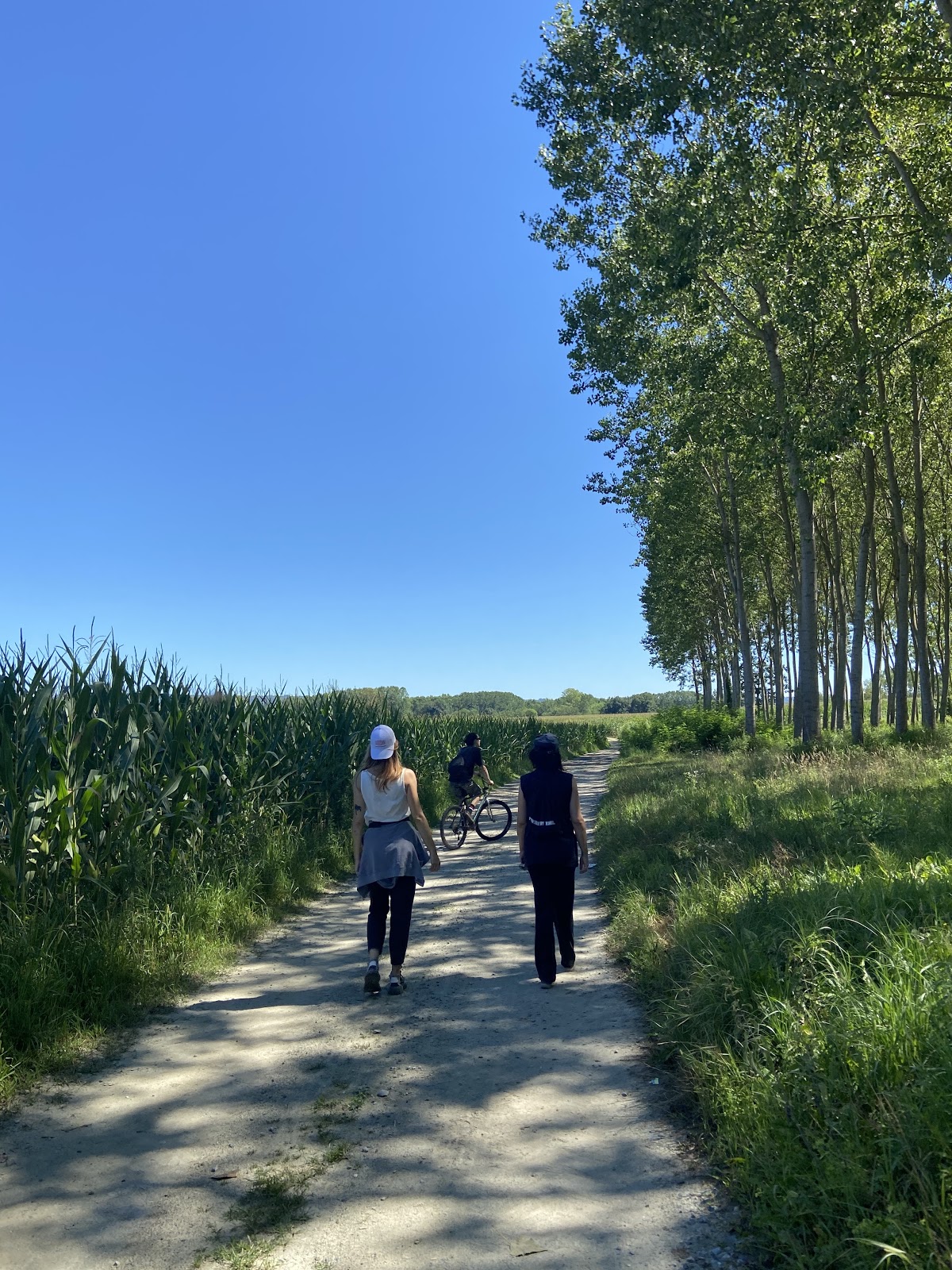 …and with an unusual picture of an unusual kind of hamburger!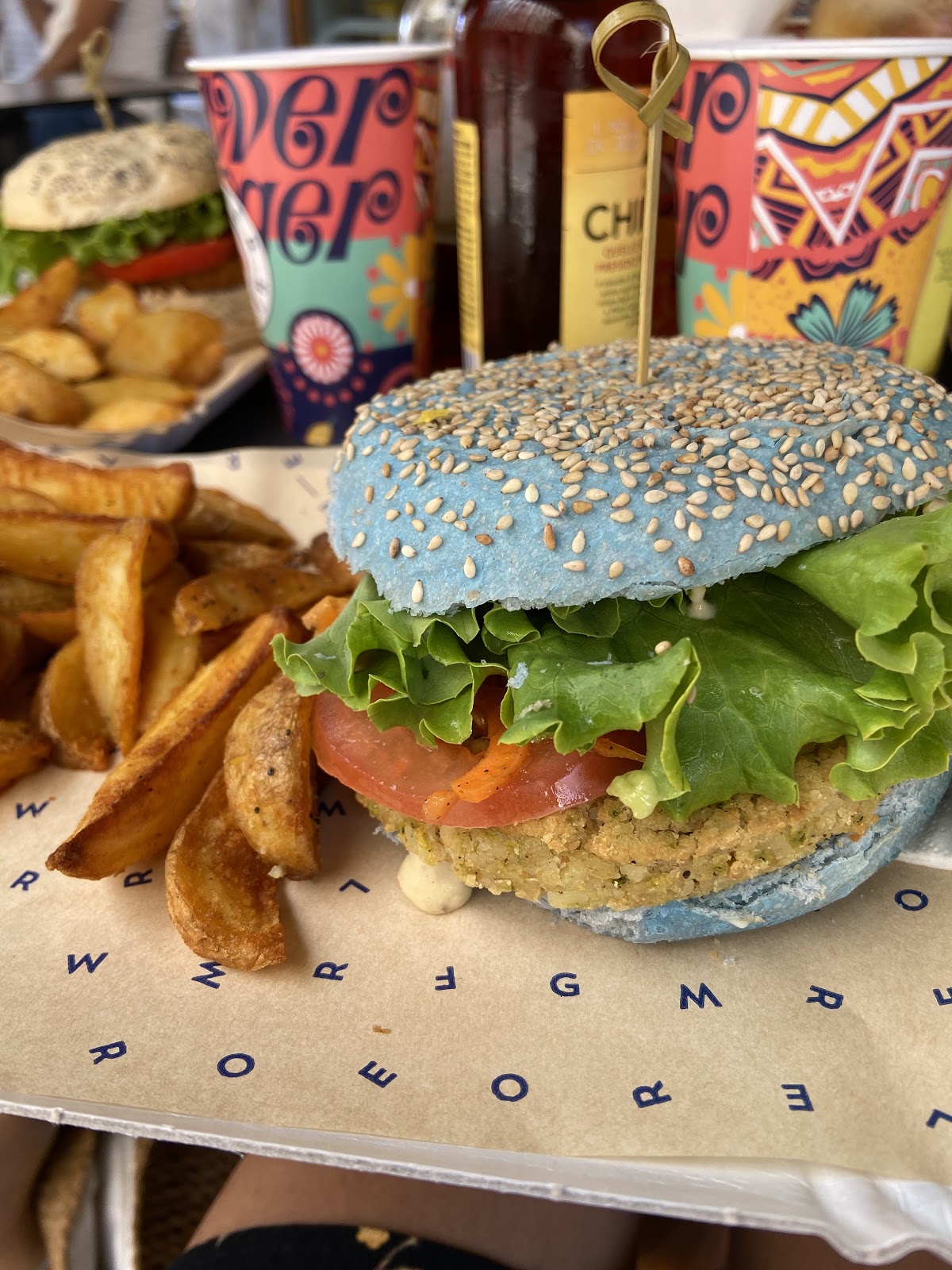 This is a vegan hamburger from a chain restaurant called Flower Burger. In case you're wondering – I am sure you are! – the blue colour of the bread comes from Spirulina seaweed. It was delicious!
Bye for now,
Federica