After a long period of being away….
I'm back!
I've been on holiday for a couple of weeks (Surfing in Cornwall 🏄‍♂️🏄‍♂️) but I'm back and ready to start tanking out my work!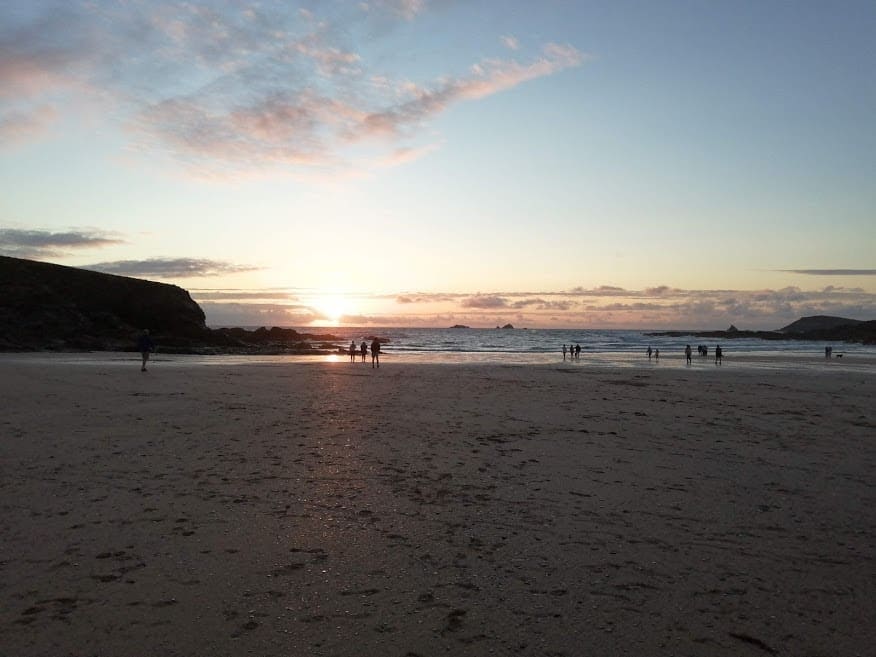 Having the break felt good and it was great to start picking up the fundamentals of surfing. The only bad thing about the holiday was when I popped up on the board wrong and broke my toe haha. Rest assured, my broken toe will not be affecting my work at Pearl Lemon.
The mobile home that I was staying in was less than 5 minutes from the beach so I went there several times a day. I honestly think that my holiday has been one of the most relaxing holidays I've had in my life!
I've been getting into some new tasks this week so I've been doing some training. I was asked by Deepak to start working on some LinkedIn lead generation campaigns so I've been learning how to use Mandy. The task involves reaching out to people through Linkedin to try and get them to book in for sales calls for various companies. Mandy is the software that we're using to manage and reach out to all of the potential leads. It's relatively simple but it's still taking some time to get used to it…
I've been preparing to write blogs for some upcoming SaaS tools, ResumeCats and Serpwizz. The idea is that I will be writing SEO focussed content that will appeal to the target audience of our SaaS tools. This can hopefully draw in more customers. I'm still new to blogging so I've had some help from Tannishtha to kickstart my writing. Look out for my article: "Habits of successful SEO consultants soon". Watch this space 😉
Another task that I've been doing is to list Pearl Lemon on various online directories to hopefully bring more traffic to the Pearl Lemon site. This can be a bit of a painstaking process but I've created quite a few profiles so far. Here's an example of one of our online profiles https://clutch.co/profile/pearl-lemon (Check out all those 5 star reviews Waheyyy).
One thing I really need to focus on improving is minimising distractions while I'm working. I've spoken about blocking all notifications on my laptop and putting my phone on 'Do Not Disturb Mode' before. My plan is to make a sign for my door that I can easily put up when I'm doing work where I need to avoid being distracted. Check my blog next week to have a look at my arts and crafts and sign making ability haha.
-Sam