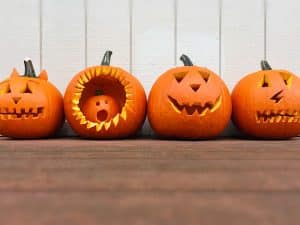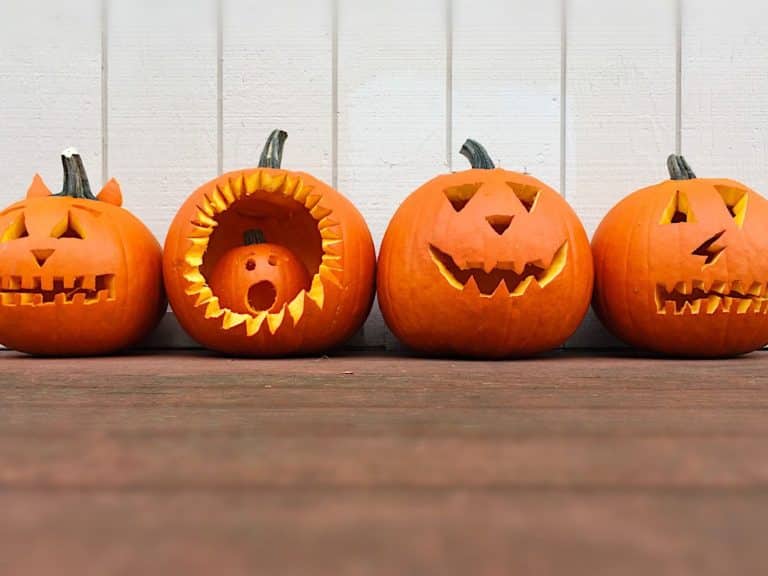 Heather here 🙂
It's officially 2 months since I started at Pearl Lemon! Honestly, it's become such a major part of my everyday life and identity. I'm finding it hard to believe it's only been that long.
It was half-term here in the UK, meaning I was able to take a breather from my day job and focus on Pearl Lemon.
At least, that was the plan. And like all the best-laid plans, this one went slightly awry. My son was also at home this week. While he'd happily hide in his bedroom playing Xbox all day, I was determined he'd get fresh air and do something productive at some point.
He wasn't a huge fan of this plan. However, we settled on a shopping trip on Tuesday (which I bitterly came to regret) and having his best friend round on Friday for pumpkin-carving and pizza.
Sorted.
Yes, we stayed in this Halloween, and thanks to the announcement from the Prime Minister on the 31st of October, we had a grand total of ONE trick-or-treater (an adorable little pumpkin named Archie). Still, more candy for us, am I right?
Moving on to the actual Pearl Lemon stuff I managed this week:
PR:

Things are moving fast, as always. I think I've finally got the hang of case study writing, which is good considering we've had several more to do this week!
I'm still plugging away at HARO, keeping up with my 3 pitches a day. We're still seeing slow but steady mentions rolling in as a result!
On that topic, pitches for our other expert round-up queries have started arriving in my Inbox – including one very interesting pitch about B2B marketing from a critter company. Something about buying roaches online…
I got the creeps reading it, personally. But Deepak thought it was epic, so it'll likely make the line-up somehow!
On the client side of things, we've gotten some podcast and product placement opportunities at last. It's been interesting seeing how different clients respond to media offers. It's definitely highlighted the need for a more structured onboarding process when we take on clients, so we aren't wasting anybody's time and we know exactly what kind of PR they're after!
Next week, we'll be working on building this and other processes, so we can streamline our PR and start rolling out an awesome service!
Content Writing:

I did write the odd guest post this week, though I'm pretty sure it was far from the record-breaker I was hoping for. Having said that, working on the case studies for PR, plus some longer HARO pitches I filled out, must surely count for something!
Odds and Ends:
I spent some time this week categorizing my inbox and trying to clear the proverbial jungle of messages. This was tougher than I thought, but I still managed to get it down from 64 to 4. It didn't stay that way for long, but still, I consider it a personal achievement!
A lot of time was spent watching Looms this week, as well. We're constantly updating processes and implementing better tactics. Looms are often the fastest way to get everyone clued in. They're also Deepak's favourite method of communication (they'd be mine too if I had multiple business projects to manage)…
Highlights:
I was finally able to attend the team meeting with my camera and audio as I was at home! I even got to host proceedings (until my Wi-fi decided to kick me out multiple times and spoiled the fun). It was so lovely being able to contribute and interact with the rest of the team.
Good thing I did, as well. I got voted Partner of the Month! Yes, I went bright red. Luckily, the camera hid the worst of it.
Also, our first ever expert round-up went live today! It's been a month of work in terms of discovering how the process works and taking the necessary steps. I'm so grateful for the support of Tenny and Kaushal, who patiently worked around my technological incompetence. (You can see the live post here). We're already moving on to Round 2!
Challenges:
I realized I'm kind of stumbling in the dark when it comes to knowing exactly where we're at with PR. One of my major focuses for next week is a complete PR audit, as well as building processes for the methods we're currently using.
Time to go make some Looms (and take in my Halloween decorations)…