Hello everyone!
Today marks 2 official months of me working for Pearl Lemon! Looking back at my growth over these past few months, I can only say how grateful I am that I was granted this opportunity. I have genuinely never learned so much in such a short period of time (well, maybe aside from that time I went over a year's worth of material the night before my final exam).
Therefore, I hope this learning curve can be sustained for the rest of my time here, even as other responsibilities arise in my life. On that topic, I have now become a peer mentor for new incoming undergraduate students at my university! So not only am I doing my own uni research, but also helping other people adapt to student life as best as they can.
Despite all that, I am still working hard on various Pearl Lemon projects. This week has been a bit hectic since I was still at home in Poland until Thursday and was flying to London late at night (got home on Friday at 4am… you can imagine how great I was looking at the team meeting later that day).
As mentioned in my previous blog post, I tried working from coffee shops while I was in Poland to maximise my productivity. And so, on Monday, bright and early, I dropped my sister off at school, parked my car in the city centre (which I was very proud of) and sat down to work. Overall, had a very productive day – I worked on ResumeCats social media, had an onboarding and training call with Isabela, who just started working with us a week prior, helped her with various ResumeCats tasks and worked on a launch plan strategy to implement after the development team finishes work on the website.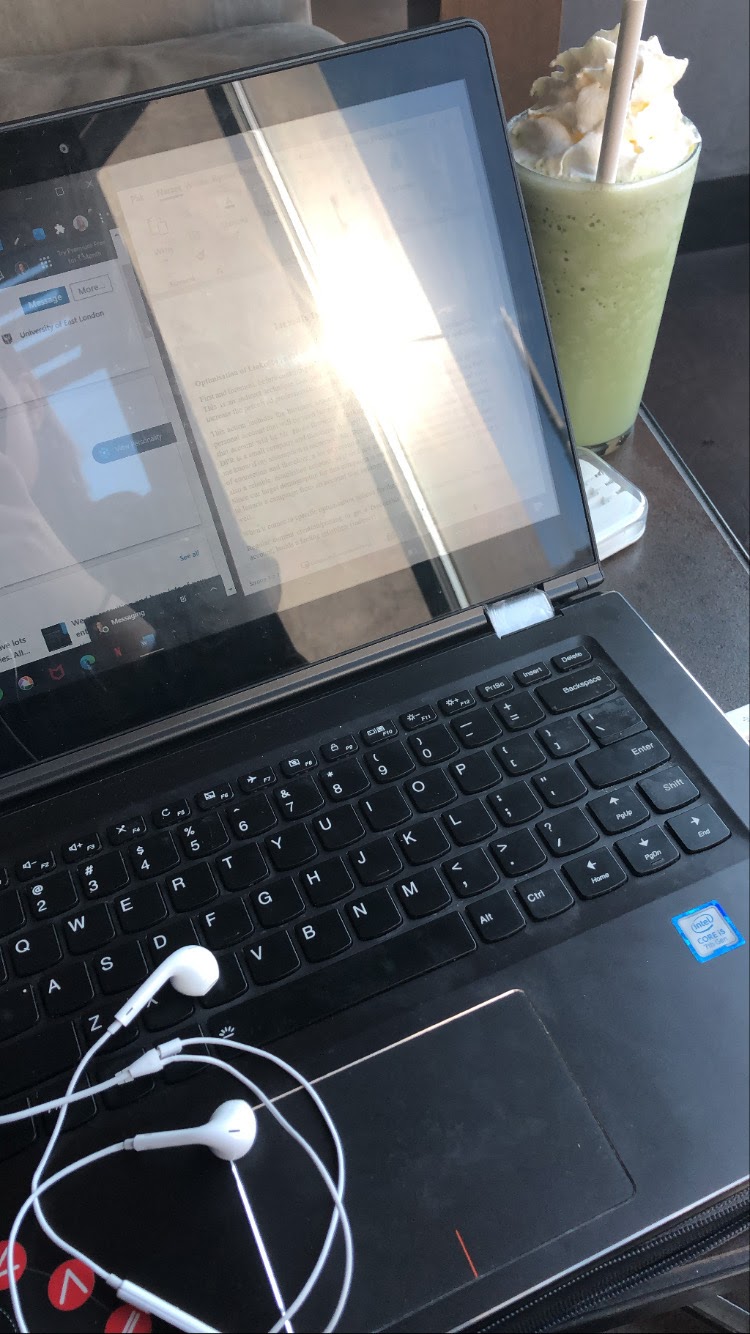 Here's my matcha frappucino for proof!
On Tuesday, I had a dentist appointment and so decided I would work from home to save time on commuting. Had some moral support there on stand-by as well: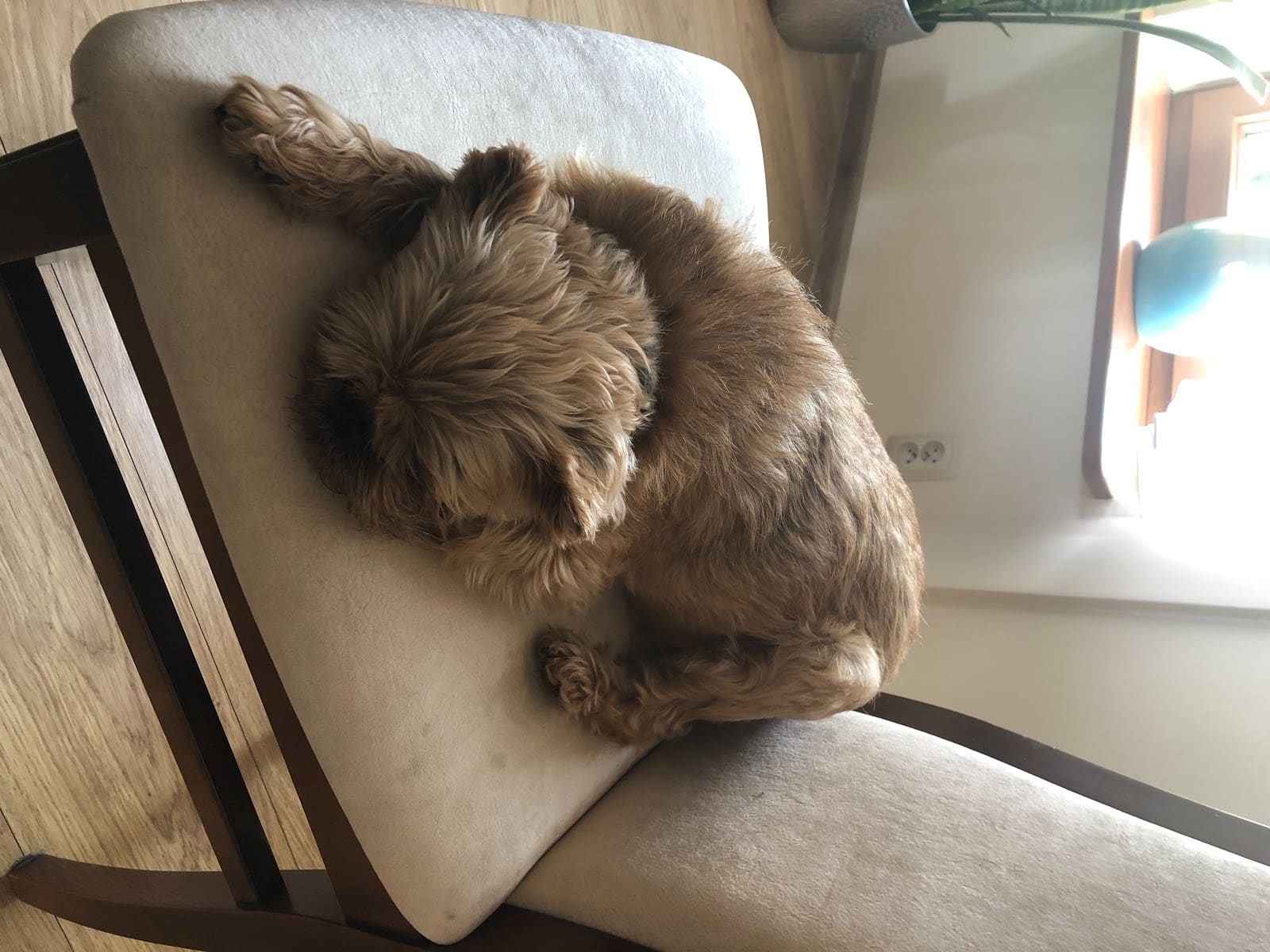 Although the moral support may have been motivated by the fact it was almost dinner time for her…
That day I set up the ResumeCats PayPal, worked on the demo videos and newsletter with Isa, gave feedback on Plant Sumo videos, had a call with Monique regarding social media strategies for our platforms, and wrapped up on my own launch plan, which has since been approved by Dee. In the evening, I went out for dinner and drinks with my friend and was promptly reminded how nice it is to not have to pay London prices for once😅
Wednesday was a very people-oriented day for me – I continued working with Isa on content for ResumeCats and I had a call with Rachael, where I was a guest on the podcast she's hosting for Plant Sumo. Then I attended the weekly call with the ResumeCats team and afterwards, had a quick chat with Dee. Hopefully, all should be ready for launch soon! Lastly, the best part of my day was visiting a friend whose dog just had little puppies like this angel: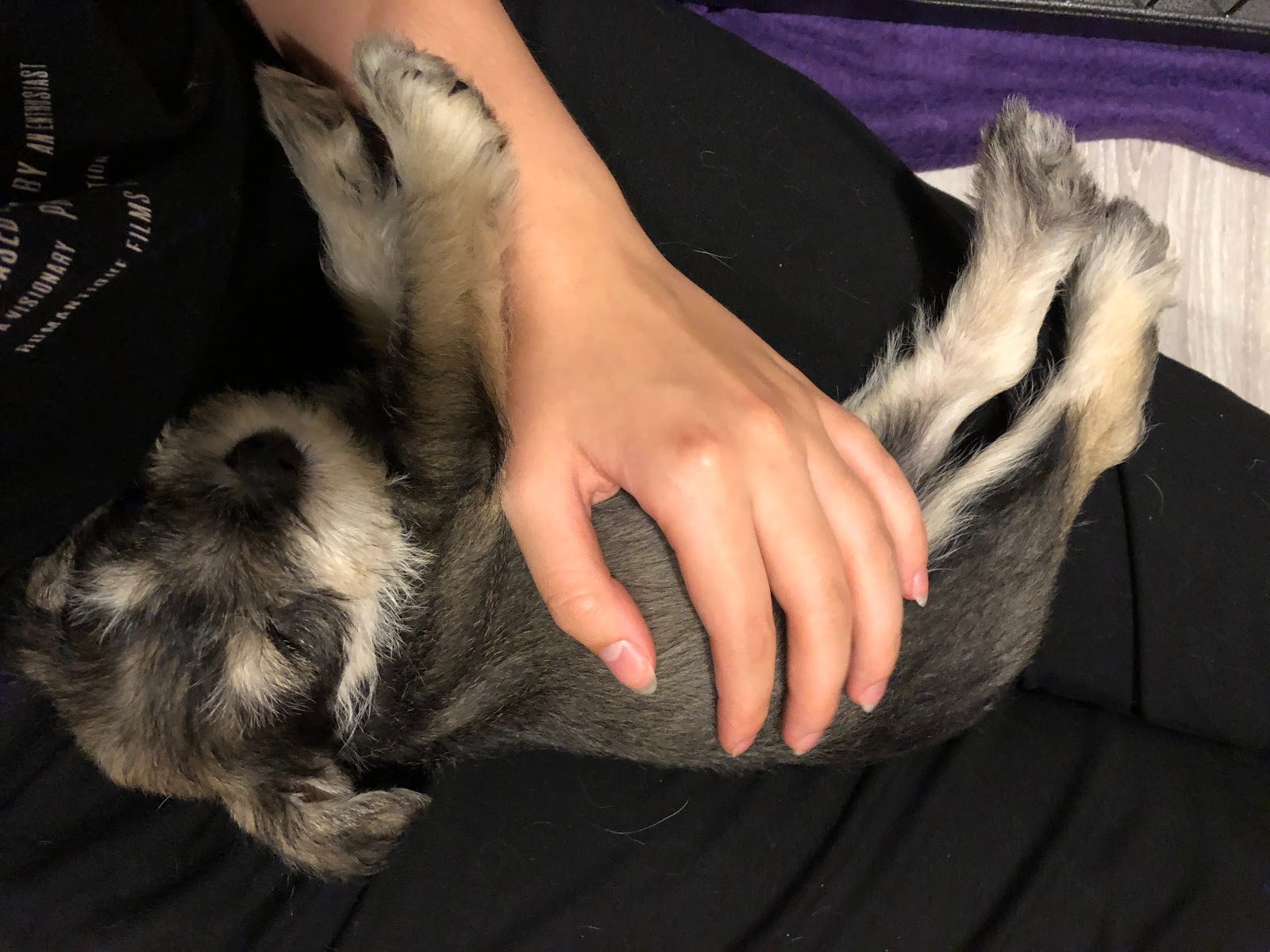 On Thursday, I had breakfast at my friend's house after we had some drinks Wednesday evening. At this point, when I was thinking back on the events of the week, I realised there might be a running theme for this week since I have at least 20-something picture of my favourite breakfast companion from that day: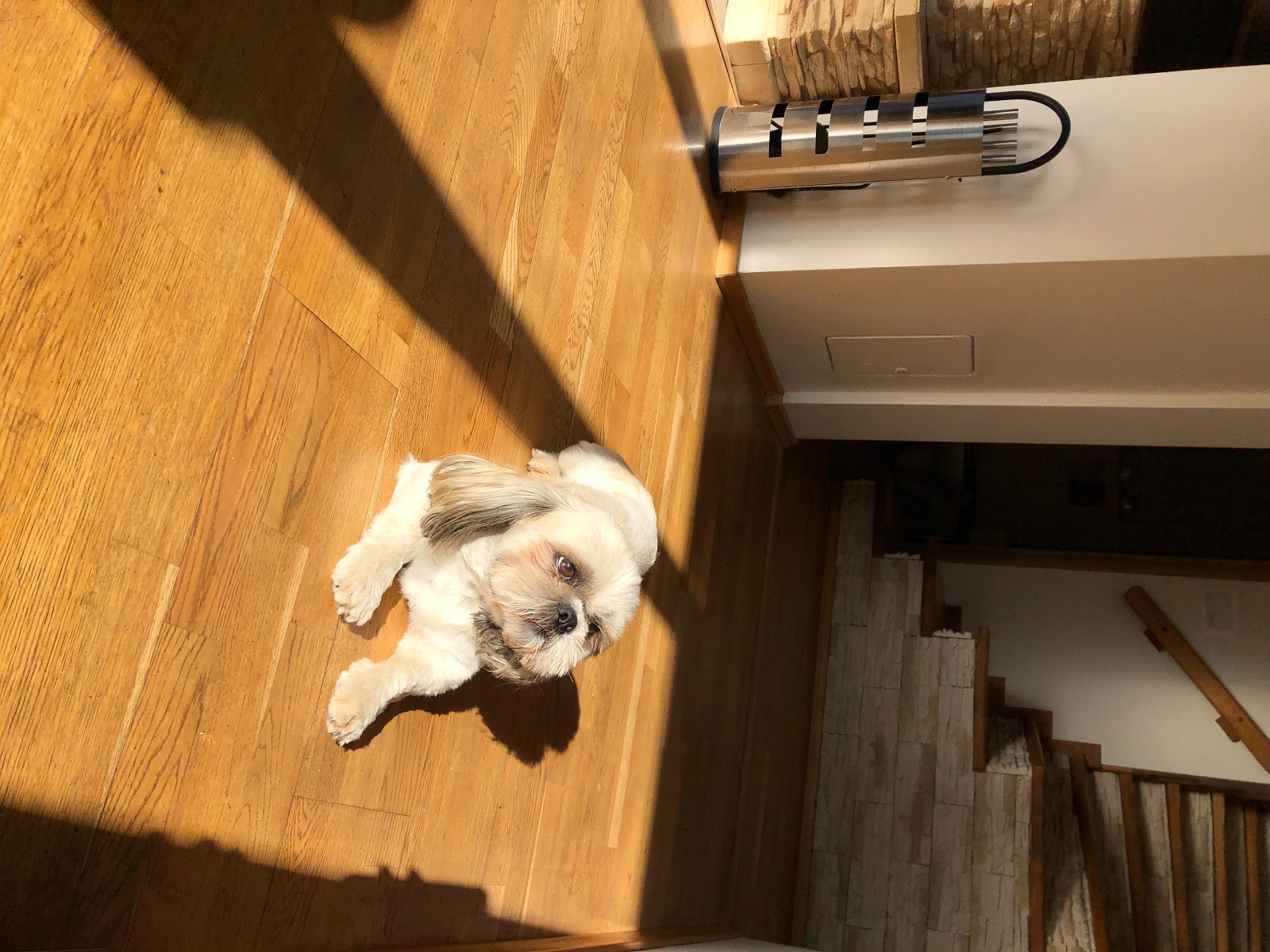 Perhaps that's the best part of going home for a bit – getting to hang out with lots of dogs…
Work-wise I dedicated the majority of my day to editing and uploading my allplants review video and preparing for the team meeting before having to leave for the airport and fly back to London as I mentioned before.
After getting home at 4am, my Friday was terribly unproductive – I really only responded to messages and attended the team meeting. I chalk it up to recuperating and getting ready for a productive Saturday!
And it really was – I went through some Gmail templates and fixed minor issues on my email, got a PS content plan update, worked on PL social media strategy, worked on RC socials ideas, set up PayPal and Stripe for Plant Sumo, helped with the Serpwizz launch strategy, and finally compiled kitchen info in the West London area.
Finally, today (Sunday) I went through some PR training, fixed issues with PayPal for ResumeCats and wrote this very blog post! I can tell from my notifications that there are some new tasks awaiting my attention but they will most probably have to wait until Monday. For now, I will relax a bit, unpack my suitcase, and go out in the evening.
Next week, I have to cram every task into the first 4 days because I am leaving to visit my friend in Brussels and will hardly be available for anything but messages on Friday, Saturday, and Sunday.
I'll come back to you with an update then!
Love,
Paula