So the first thing to say from the tail end of last week was I did manage to reach out (pun intended) for some help qualifying competitor backlinks to PR outreach. Maheshawri really came through in the last push to contact links for Astteria and Dr Watson respectively before Friday.
This all came in light of still working through lists of 1k + backlinks to qualify and try and contact the authors of any news/blog content – a slog!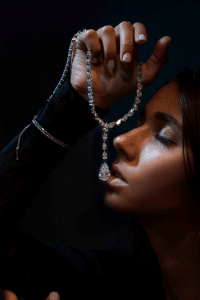 However, I jumped on my first client calls this week with Deepak and Heather. First off we had a call with some of the members of Astteria diamonds in Israel which was really positive (not least because of the very friendly and funny bunch!) Not only did we get a chance to align our efforts with what they want and expect but I also got some useful feedback from Deepak on how to conduct myself.
Which brings us to…the call with Dr Watson later in the week. Again, a lovely bunch of clients (with Sam, their founder/CEO also being very driven and to-the-point) and I managed to action some of the comments (including smiling more).
Both of these were in the light of building up to sending off a new audit of our efforts and a PR onboarding form that Heather is creating as per some of the areas we saw for improvement.
Hopefully, that will all go off smoothly.
There's been a lot of training, conference, and Loom watching this week with multiple tasks to juggle (a few of which I haven't gotten round to yet, to be fair).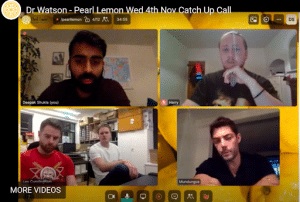 There's definitely some more 2k+ blog content on the horizon which actually should be a nice change from smashing out guest posts (at least for the start of the month until I catch up to help out the other content writers) and Noah's been helping me with one of them. It's both been a while since I've written anything 'longer form' and Noah is top of his game at that sort of content (and in general).
Looking forward to the team meeting tomorrow to let everyone know where I'm at and then take a bit of a breather to re-stack my cards and get everything in order for next week. It seems like it gets harder as the week progresses to keep all those juggling balls in the air!
In the news, the UK has gone back down into lockdown so I've been spending as much time as I can seeing mates (mainly down the pub) before we're shut up for another month. Bonfire night got called off although I did manage to make it out to a little Christmas market for a dash of that holiday cheer before the bleak times ahead.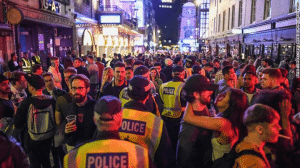 At least I won't have any excuses to not work – and there's definitely enough to keep me busy!
Until next week team.