Hey Guys!
This is Akhila – I'm the Research Analyst at Pearl Lemon. This is my 22nd blog post as we are writing the blogs once in a month and I'm back here to share my experience about the last month. It was pretty busy as well as new learning for me, working on several tasks and working with new team members.
I live in India and the COVID 19 situation is going worse day by day and I'm yet to be vaccinated. Total deaths have surpassed 200,000 and cases are nearing 19 million – nearly 8 million since February Several states in India have run out of vaccines against COVID-19, exacerbating a dire second wave of infections that has left hospitals and morgues overflowing while families scramble for increasingly scarce medicines and oxygen. I urge you all to stay safe and Indoors as much as possible. Here is the shot of and graph of rising in COVID cases in India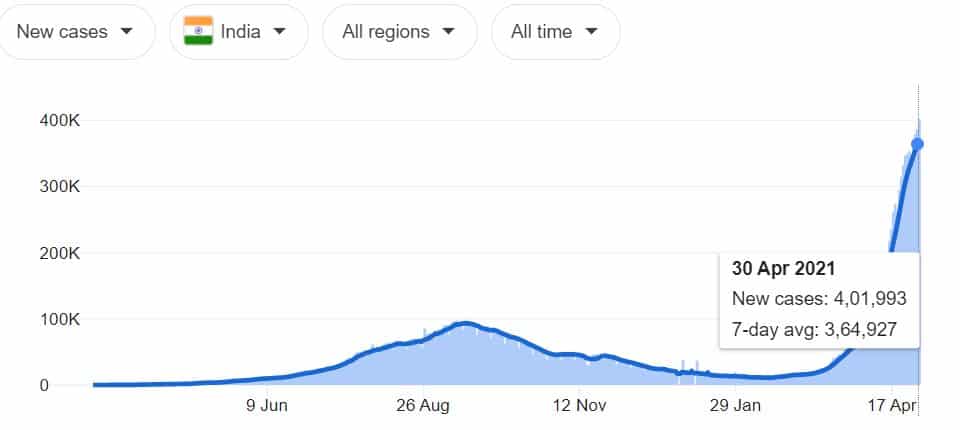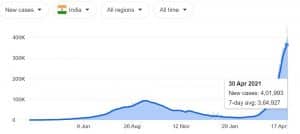 Coming to my work. I've been working on day to day lead records, handling the internal lead generation campaigns of Pearl Lemon, Plant Sumo and Pearl Lemon Properties, I'm daily working on youtube videos optimizing and publishing new videos for Pearl Lemon, Serpwizz, Pearl Lemon Properties and Plant Sumo which is been a bit of stress but It's okay because I like it Lol 😀 I've been working on client projects and learning about how lead generation. We are hiring the candidates for Lead Generation, Linkedin Response Manager, Video Editor, Public Relations position check our profiles on Angel, HandShake, Work In Startups, and Chegg Internships. 
Look at our Serpwizz sales, we are growing with our sales. I suggest you to use the tool Serpwizz and try our free SEO audit you can perform a comprehensive analysis of the SEO elements on your website. We measure this across 100 website data points and provide real recommendations that you can act on. Improve your online footprint and Search Engine Results in ranking! If you're a website owner, website designer or digital agency looking to improve your site or that of your clients.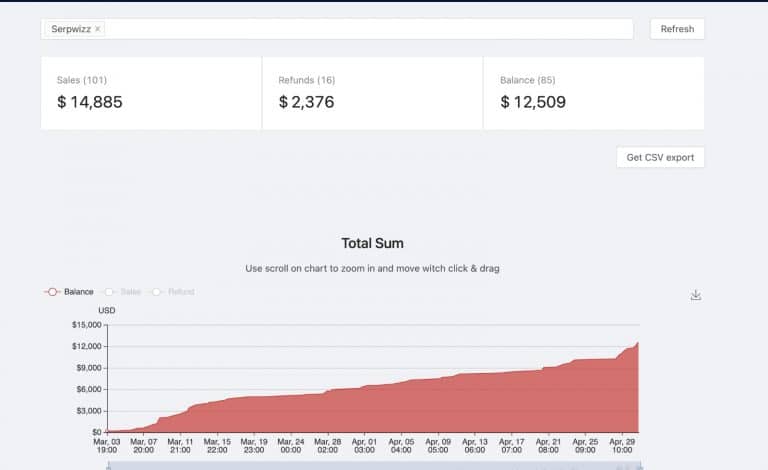 That's all from my side. Thanks for reading my blog post once in a month . Hope you all enjoy reading this. 
Many Thanks 
Stay safe!
Akhila
Research Analyst