Hello everyone, I'm back again and very excited to share my experiences at Pearl Lemon. Today 06th November 2020, I've been a part of Pearl Lemon for 26 weeks, the good news is I'm now continuing to work for Pearl Lemon, the last 6 months have been a like a wink but the learnings and knowledge I gained is enormous.
I was a bit off-road last weekend and the fun continued for more than what I expected and it kinda showed few effects on my schedule but I have been consistent at work also.
The Partner on trial Maheshwari is now selected for the program and now she's helping me with few tasks and now I also have a small team for the research-based tasks, who would be mostly focusing on process and research-driven tasks in short R&D for Pearl Lemon.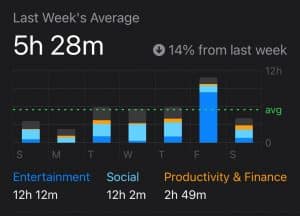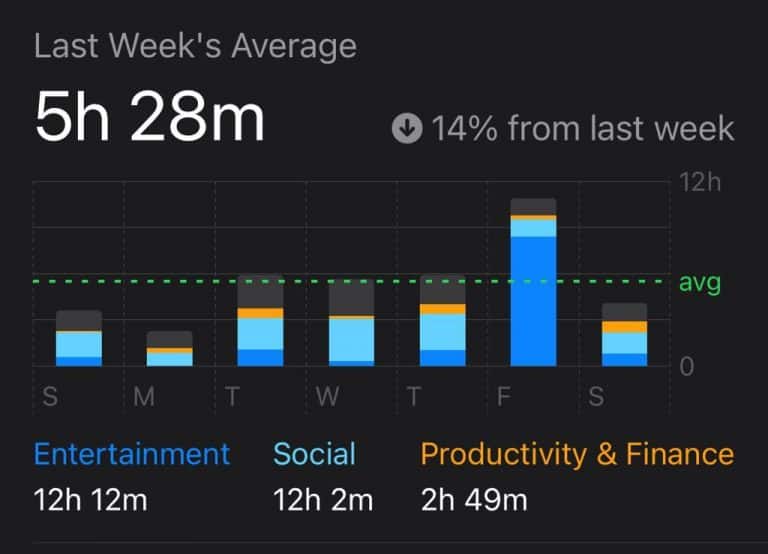 Yes! I finally watched the series I wanted and cancelled the subscription and so now it is evident from my total screentime screenshot, Friday had it's binging quota but I managed to get the screentime down to by 14% though.
Just after a couple of days I cancelled the subscription- Apple launched its new Apple One services in India which is 195 INR/Mo converting around $2, Haha kinda tempting but I resisted for it as of now!
Lemme do a recap of what I did this week at work now.
Email Management, as usual, supporting the sales team members by disposing and organising leads + now I have more assist on Drift than ever before and sorted many many leads caught on Mailshake's lead catcher.
Apart from these, I have been working on updating some sheets supporting SEO team, maintaining few records for the sales team with a bit of automation's help.
Coming to the new tasks I worked this week include,
Sorted and updated the tools sheet with new communication details and launched a new campaign for building links

Research for Plant Sumo PR to contact local communities, organisations, societies and support groups in helping with brand awareness.

Launched a campaign to contact successful quotes in regards to SEO Roundup blog post (Haro Requests)
Apart from these, I have passed a couple of tasks to M to handle with and made some changes to my Trello board so that I don't get overwhelmed.
My Clockify game is still strong- pulled 25+ Hours in these 5 Days!
Also here's the snapshot of my Clockify hours recorded for the last 6 months,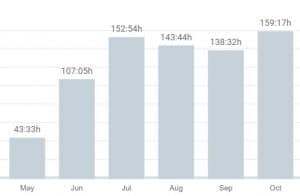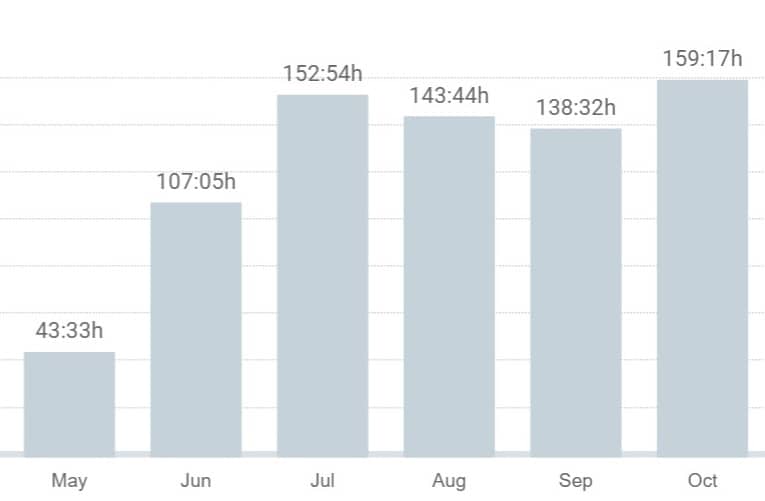 I kinda managed to work nah- I would say I learnt a lot of new things each month and I'm glad that I'm now sticking with the team Pearl Lemon.
Well, that's it for this week. Catch you next Friday, until then stay safe and will keep posting further updates (TJ at Pearl Lemon)
Thanks!
— TJ