Hello everyone, I'm back again after a couple of weeks off and very excited to share my experiences at Pearl Lemon. Today 26th February 2020, I've been a part of Pearl Lemon for 42 weeks. 
It's been 05 weeks since my last update blog, couple were due to a change in the pattern of outgoing blogs and another couple where my hands were off the keyboard, which gave my PC a rest at the least (lol).
Since my last update, there were many changes in the team people who came in and out. I got a new Bangladeshi analyst in my team, he's doing pretty decent work now. Oh, I didn't share the mini team's official pattern, here it is.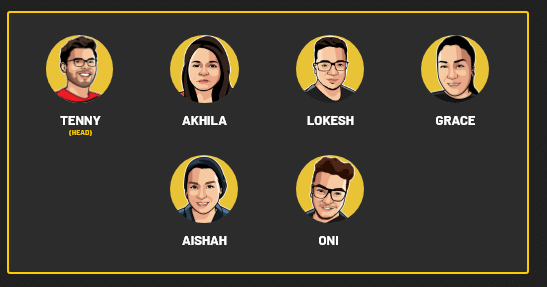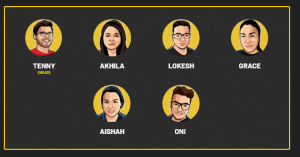 Well, a few things I've been doing haven't changed a lot, there are multiple lead generation, PR and SEO outreach campaigns running, which are yielding good results, one of such is the Interview campaign for La Dolce Studio the results were evident within the first days of the campaign and the responses were refreshing after all the technical ones.
We've got a couple of new tools on board and they are promising(at least in the initial days), NIchesss is one which I'm liking more and I think it's gonna go big. I've got a scraping tool for Insta which is working fine and reached my expectations.
Direct social media outreach via a couple of groups have given us a good success rate for an SEO campaign and we've also got partners from that campaign.
Some of the tasks I've been working on recently are,
Cold emails for partnerships for Plant Sumo, targetted towards caterers and the fitness industry.

Got the cold outreach from Job Boards and Clutch back to life, which is picking quickly.

Trying out new tools, getting us LTDs and talking to prospects.
Icy leads turned out to be more powerful than I expected, it has a long list of features that makes my work simple but the problem with Icy leads is that the data is not totally reliable with skimming. Now, I've got training for Zapier and I'm able to set up even more complex zaps.
Well, that's it for this week. Catch you next Friday, until then stay safe and will keep posting further updates (TJ at Pearl Lemon)
Thanks!
— TJ